We're used to built-in cabinets in our kitchens and bathrooms. But where else might you consider adding built-ins and why. Built-ins are really pieces of furniture that look like they're part of the house because of how they're attached to the walls and/or ceilings.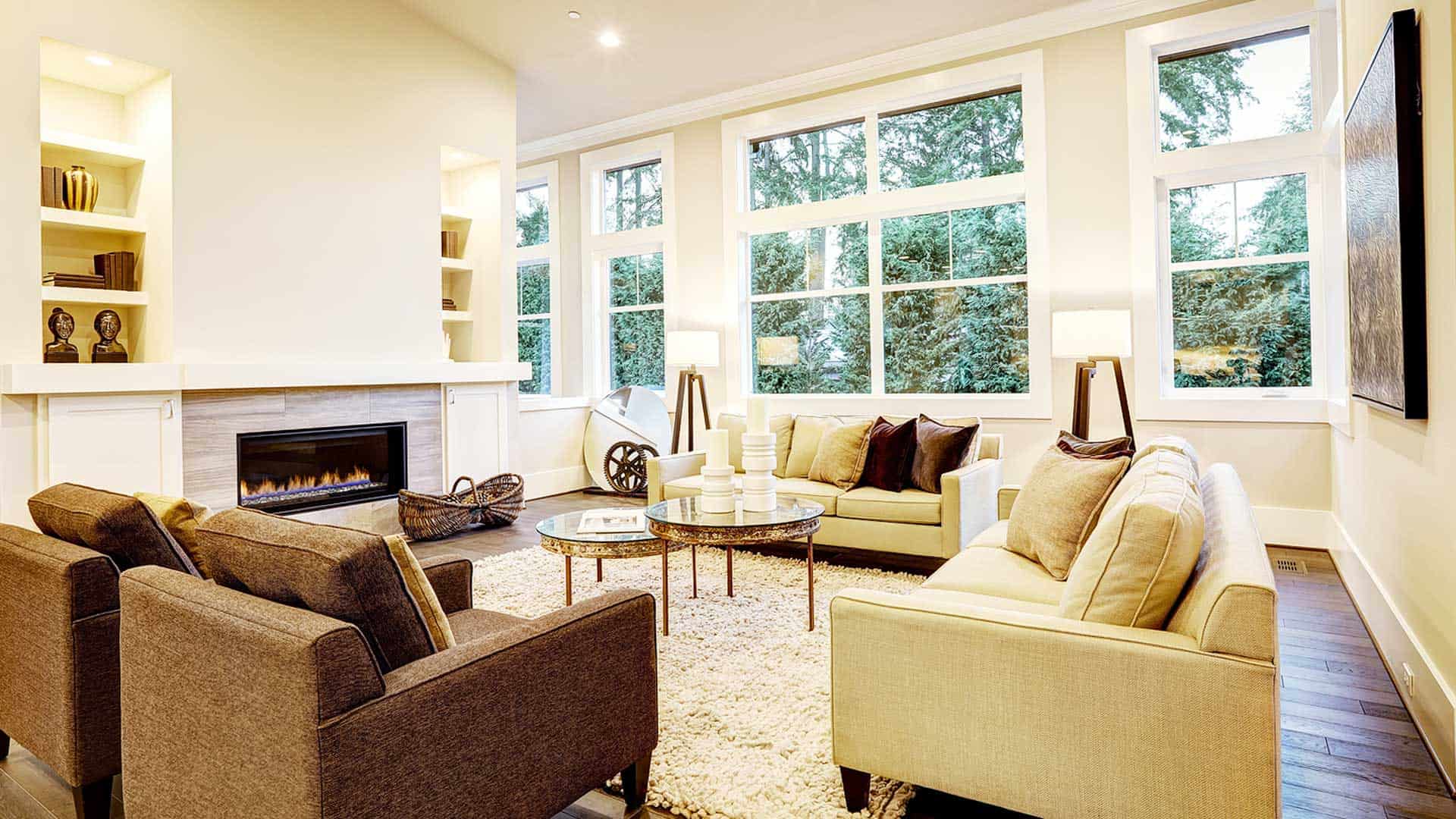 Where can you add built-ins that provide more storage and function to your home? We'll explore these here to give you ideas.
Cabinets in closets, mud rooms and under stairs where you need more storage.
Bookcases surrounding a fireplace or home office where you've got lots of books.
Furniture in bedrooms and home offices, where space is tight.
Window seats in small spaces that otherwise don't get used.
This series of article provides a glimpse into the many choices you have to enhance your home's interior beauty.
Built-In Cabinets for Storage
Cabinets come in many sizes so you can customize them to fit the space you have. You can modify the width, depth and height of cabinets to design just the right storage cabinets like the master bedroom closet above, with cabinets and open shelving.
Cabinets under stairs like the ones shown here, are great for storage in space that's usually ignored. These are custom built but you can add standard cabinets that will fill up most, but not all, of the space.
Built-In Bookcases
The Internet is changing how we consume information, much of it streaming into our homes. So we're collecting fewer books, almost no physical movies or music CDs. You might wonder then … why we still want (need?) lots of bookcases in our homes.
The reality is we store lots of other things on our bookshelves … and in rooms besides a library or home office. In our bedrooms, we might keep plants and artwork in addition to books for night time reading. Living rooms are where we like to display special collections of artwork, pottery, travel mementos and more. In kid's rooms shelves are used for games, stuffed animals and other special objects (my older son collected rocks).
Custom Furniture When Space is Tight
Rooms come in all sizes and sometimes they're not as big as we'd like them to be. That's when built-in furniture can significantly increase the functional space in a room. Home offices need lots of storage so the room above shows how lining cabinets along two walls of a home office, exceeds the storage that a stand-alone desk and bookshelves could offer.
Need beds for the grandkids? These built-in bunk beds offer a fun place that makes bedtime easy and leaves lots of floor space for the kids to play while awake.
Built-In Window Seats Add Storage in Unused Spaces
Window seats are perfect as they combine added storage with extra seating. When you move from a large house to a smaller condo, you find yourself searching for more places to store things. That's why I had my handyman technicians build a window seat in my kitchen (see how they created this built-in window seat). It also stored my oversized pots.
---