Wall trim refers to many different types of decorative molding which can be added to walls to create decorative patterns and dress them up. Molding can be used as individual pieces and often they are combined to build up depth and more elaborate designs.
Traditionally trim molding has been wood which is painted or stained. Ceiling decorations and intricately carved designs are often made of plaster. More recently, new foam moldings have become available and while they may cost as much or more than the equivalent wood, they're easier to install. The foam is cast from carved wood trim and can be painted so from a distance, you can't tell that it's not wood.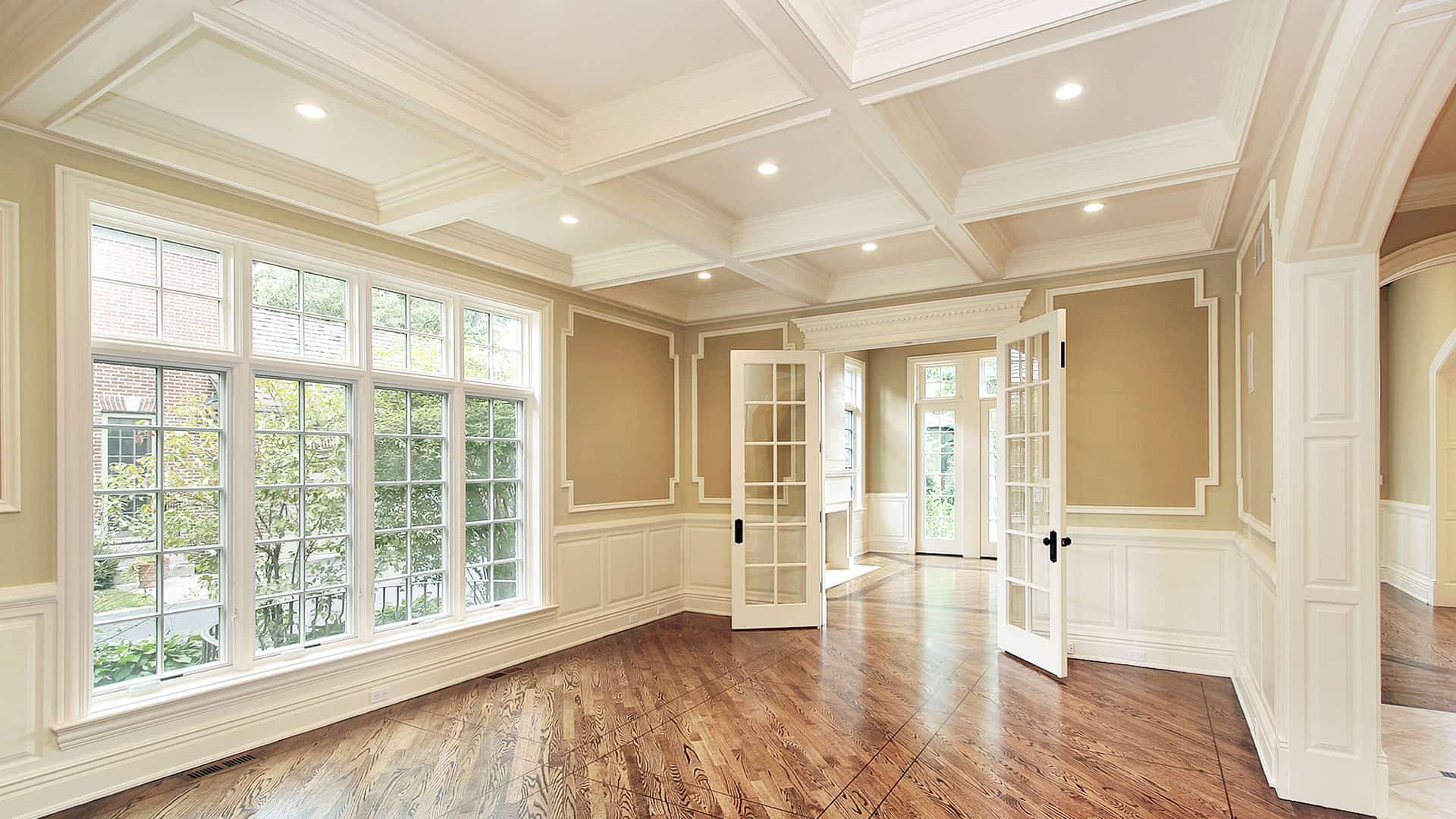 Wall Treatments That Add a Special Touch
Here are the most common types of wall trims found in American homes today. What's really fun is you can use your imagination to create the look you want, i.e. 10 women with the same outfit will wear different shoes and jewelry and they'll all look great.
You just want to make sure that the visual weight of your trim fits the size of the room and is consistent with your home's overall design. A very ornate design in one room when there is no decorative trim in other rooms might look out of place.
Do-it-yourself home owners should pick their design and materials carefully as once you've gotten a few pieces of trim on the walls you can only move forward. For more complicated designs and anything that requires more than straight cuts, you need experience or should consider hiring a master carpenter or professional handyman.
Chair Rails – originally created to prevent chairs from damaging walls, are installed at a height of 30 to 36 inches above the floor. They provide a horizontal design element that unifies a room.
Plate or Picture Rails – are similar to chair rails but they're installed higher on the wall, typically from 60 to 72 inches. There is a shelf with a shallow groove parallel to the front of the plate rail, to hold the plates or often, these shelves are used to hold framed photographs.
Wainscoting – includes a variety of materials and moldings used to decorate the lower portion of the wall. Paneling or bead board is popular below a chair rail.
Wall Frame Trim Work – is used to divide up walls into large, framed spaces that are determined by the size and shape of the room. Raised panels or framing can be used to create many different effects.
Paneling Options – include both real and simulated wood. Home owners often pick this option when they're installing the trim themselves. The sheets of paneling are easy to install, requiring fewer cuts. Paneling comes in 4 by 8 ft sheets or boards that fit together. They're installed over sheet rock (versus wall framing with no drywall) to insure adequate support and fire protection.
Door Trim – is similar to wall framing where trim is applied on top of a flat panel door. Less expensive homes may with "slab" doors which can be dressed up by adding trim, a less expensive solution than replacing the doors.
This article is part of a series showing you the many choices you have to enhance your home's interior beauty.
---