Florida is attracting people from all over the US. Many people move to Florida assuming the cost of living will be lower and for some, that will be true. The reality though is housing costs are much higher than many people realize until it's too late. Here's what I've learned since moving to Florida to be near my children and grandchildren … and it's getting worse because of Florida's homeowner insurance crisis.
Homeowners are overwhelmed with insurance rate increases of 15 to 96% … which can amount to thousands of dollars (car insurance is even higher).
Many homeowners are scrambling to find new coverage with existing policies being cancelled or they're told they won't be renewed.
Homeowners are also being told they must replace roofs with asphalt shingles if they're 15 years or older. That's driving roofing costs up, along with the stress of finding a roofing company you can trust (read: Replacing a Roof: Cost, Process & Decisions to Make).
There are other higher costs like hidden taxes known as CDDs but this article will focus on Florida's homeowner insurance crisis.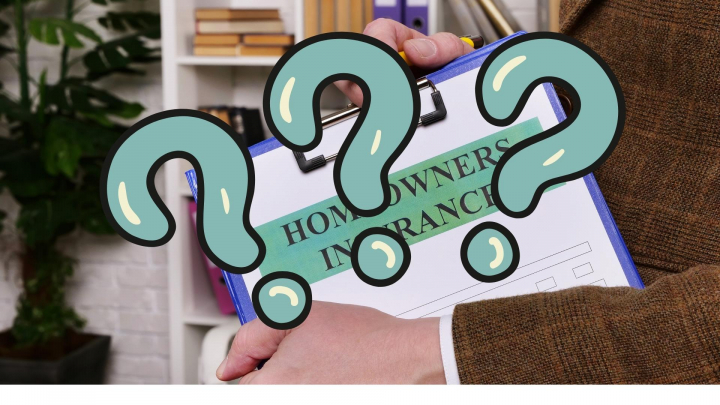 Learning About Florida's Homeowner Insurance Crisis
Homeowner insurance in Florida is evolving rapidly and it's really complicated. To help homeowners who feel helpless, this blog post will share significant news discovered … with dates and links to news source.
This property insurance crisis isn't a surprise. According to CBS12, Florida has 8% of open insurance claims, slightly higher than it's 6.5% of the US population. This makes sense given Florida location in a catastrophe zone. The problem is Florida has 75% of all property insurance litigation across the US and when you see who benefits from these lawsuits, you'll be as angry as I am (data from the Florida's P&C Insurance Market: Spiraling Toward Collapse study).
69,300 property lawsuits in Florida in 2019
8% of the payout went to policy holders … homeowners like you and me.
21% of the payout went to attorneys working for the insurance companies
71% went to attorneys working for roofing companies … and 25 attorneys filed 33% of the lawsuits.
Published by WQCS on August 1, 2022 | Kevin Kerrigan
This article summarizes what Mark Friedlander, from the Insurance Information Institute (iii) calls "the largest mass failure of home insurers in U.S. history". New to Florida, I found it frustrating to learn the problem has been recognized for several years. Sadly neither the governor or state legislature have taken steps to resolve the problems.
The article summarizes the impact in the last six months and recommends that you hang on to your existing homeowner insurance policy:
Eight insurance companies have announced they won't issue new policies.
Four insurance companies have announced insolvency; another is leaving the state.
27 Florida insurance companies are at risk of potential downgrades.
400,000 Florida homeowners have been dropped by their insurance company or received non-renewal letters and …
"the average cost for a home insurance policy in the state has soared to $4,231, nearly triple the national average."
Published by ABC Action News on June 15, 2022 | Stassy Olmos
This article provides more insight into what happens when property insurance companies fail in Florida. With June 1st designated as the beginning of the hurricane season, insurance companies must submit proof of reinsurance coverage to the state's office of insurance regulation by that date. When Southern Fidelity wasn't able to obtain this coverage, the company was declared insolvent.
Here's the summary of events illustrating the failure of an insurance company and the government actions taken.
Demotech, provides financial stability ratings for the insurance industry. They withdrew Southern Fildelity Insurance Company's financial rating on June 2, 2022.
The Florida Office of Insurance Regulation (FLOIR) then filed a consent order indicating that Southern was in "hazardous financial condition" because they lacked adequate reinsurance.
The consent order stipulated that Southern should transfer it's 78,000 policies to other private insurers with funding for current and incurred-but-not reported liabilities.
Southern didn't have enough money to fulfill the policy transfers so FLOIR declared them to be insolvent, ordering them to liquidate assets and:

The Florida Insurance Guarantee Association will pick up existing claims and
The 78,000 customers will have to get new insurance.
For homeowners unable to find replacement insurance in the private market, their only recourse is to use the state-backed Citizens Property Insurance.
Published by NBC News on May 21, 2022 | Jon Schuppe
This article focuses on the property property insurance crisis in Florida due to roofing scams. Here's how the roofing scams work:
Roofing contractors canvas neighborhoods offering to inspect homeowner's roofs for storm damage.
These contractors then convince homeowners they can get their insurance company to cover a replacement roof.
Contractors convince homeowners to sign paperwork called an assignment of benefits (AOB) transferring their insurance claim rights to the roofing company.
The roofing company can then file fraudulent claims. If the insurance company balks, the contractors sue the insurance company.
At this point, insurance companies generally settle for more than the original claim, to avoid even higher costs associated with extended litigation.
The homeowner might think they win with a free replacement roof but they don't really. Every homeowner who pays for property insurance loses because they're the ones paying for the roof, the lawyers and the insurance policies … and thus, Florida's homeowner insurance crisis!
---