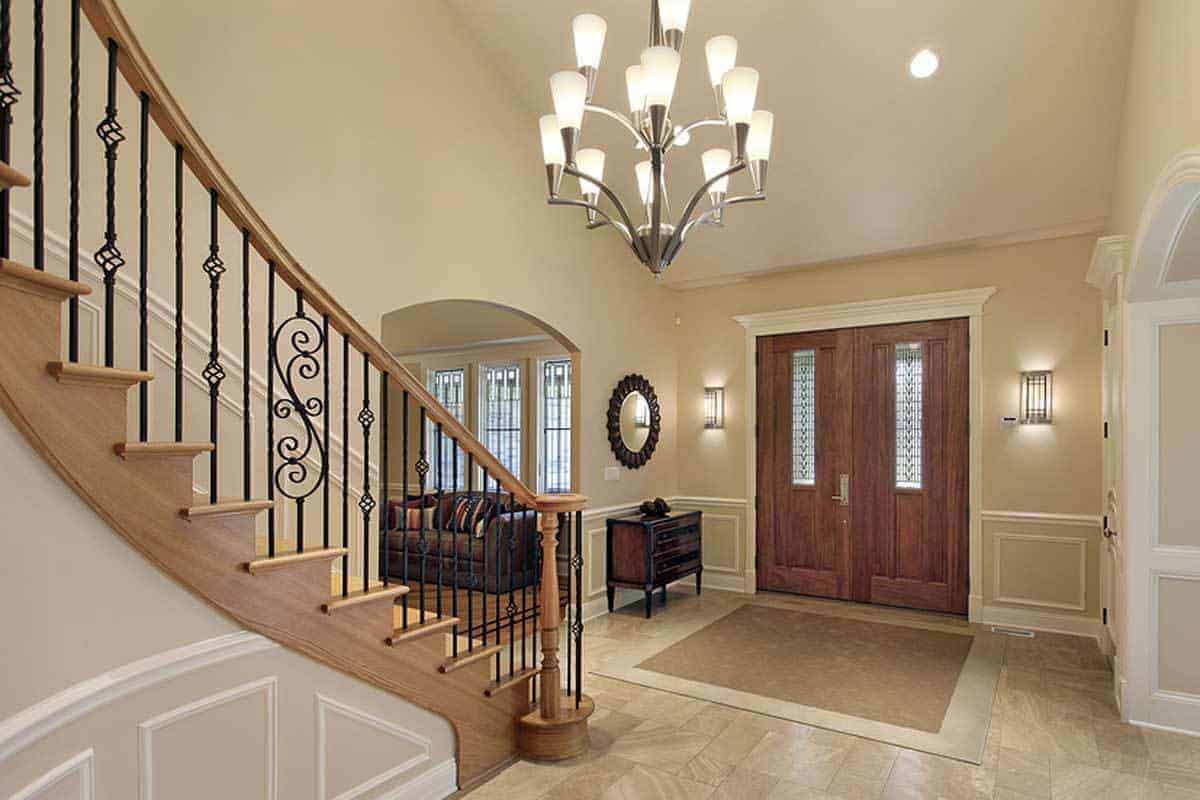 How often do you enter your home through the front door? If you're like many in the US, you leave your home through a side door to the garage or driveway. That's why we often forget about the front door and the impression guests get when visiting our home. That's why I wanted to share this article full of great entryway ideas, to give your foyer a bit more sizzle to delight your guests.
In Successful Home Staging: Foyers Make the First Impression, professional home stagers Chelle and Melle Wiggins provide lots of entryway ideas. While their focus is on helping people sell their homes, so many of their ideas make sense all year long, I decided their advice was worth sharing here.
It's funny really, what prompts us to update our homes. When I was running my handyman business, I learned that most homeowners focus on fixing up their homes in the first 6 to 9 months they're in the house, and the last 6 months before they sell their home. If you're only staying in your house for five years, that makes sense. Following the housing market bust, moving trends are changing and we're staying in our homes for 8 to 10 years, and even longer.

Simple Entryway Ideas For More Sizzle
When you're staging your house, your goal is to emphasize the best features your house offers to prospective buyers. That means you're not going to spend a lot of money or time, and that's why these tips are great for everyone.
Update your front door with a coat of paint of new hardware.
Add more light to your entryway with new fixtures or a mirror. In fact my favorite tip described the type of mirror that will make your entryway look bigger and brighter.
Clear the clutter which is something we all seem to need help with, and here are my latest tips for this at Her View from Home.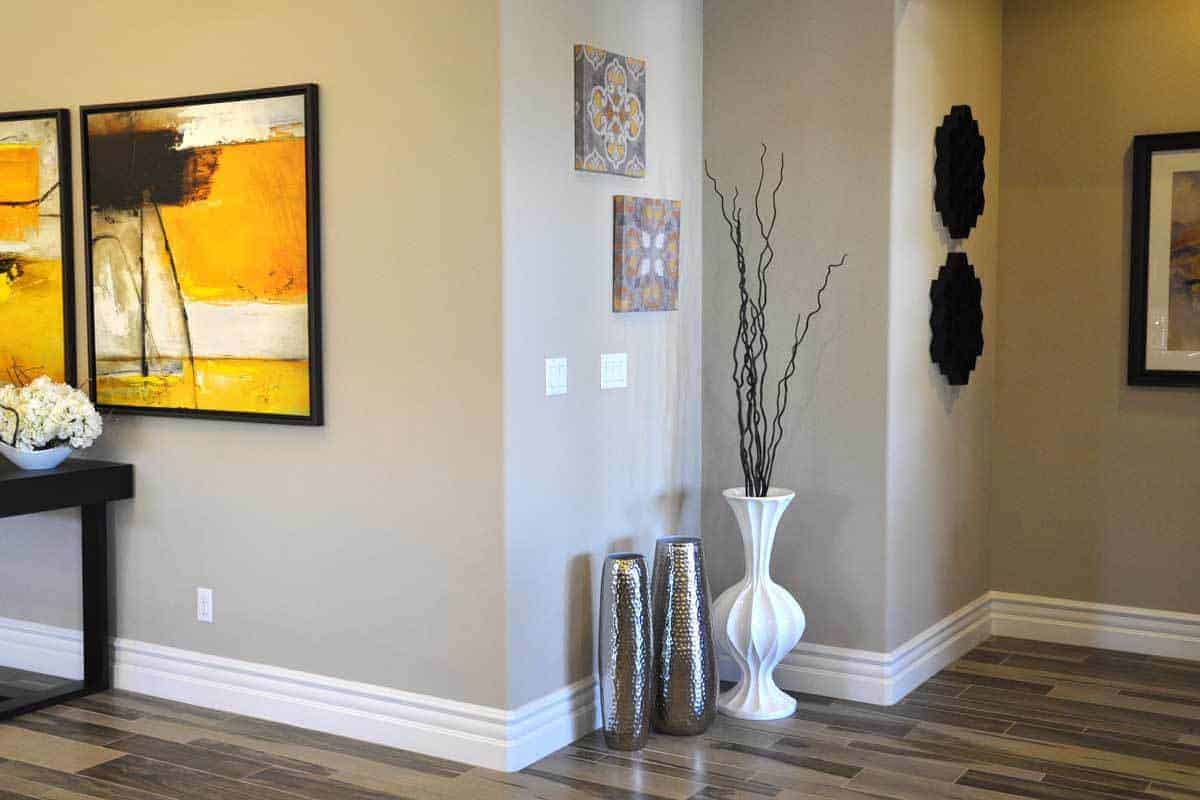 Fun Entryway Ideas When You're Staying Home
When you're planning to stay in your home, you probably can spend a little more time or money finding just the right accessory or decorative trim. Here are a few ideas I've picked up recently while touring model homes across the US.
From kitchen backsplashes and bathtub/shower surrounds, homeowners are adding more texture to their ceilings and walls. Partially driven by the need to define spaces within large, open concept rooms, it's also a way to add sizzle to your home without lots of clutter.