Buying a house is exciting and a bit scary, especially if you're buying your first house. There are lots of people that want to help you through this process. But you're the one who's going to live in the house, so understanding your home buying priorities should be your first decision, along with deciding how much you can afford to spend on a house.
You might expect Realtors® to help you sort out your priorities and some will, but most will focus on how big a house they can sell you. Their first question is typically how many bedrooms and bathrooms you want, and then your budget. A really good realtor will learn about your lifestyle, and how you expect it to change with your new home. Before the home search starts, it's important to identify things like the community you want to live in (near restaurants or great schools) and how much time you want to spend taking care of your house (older home versus a condo association for exterior maintenance).
So what makes me qualified to give you advice on this topic?
Home Buying Priorities After Buying 15 Houses
While I've never been a realtor, my first career started at IBM, which we used to say stood for I've Been Moved. My friend Bill's work location changed before we finished school.
Through 29 years at IBM, I worked in or reported to 12 locations (Poughkeepsie NY, Oakland CA, White Plains NY, Poughkeepsie NY, Kingston NY, Somers NY, Tokyo, Santa Teresa CA, Mountain View CA, San Jose CA, Atlanta GA and Santa Teresa CA. While based in Tokyo, I worked in Australia, Singapore and spent more than a year commuting to Hong Kong weekly, really!
So you now understand how the last house we bought was #15. And I expect there will be a few more houses as once you build a lifestyle that includes moving and travel, it sticks with you. It also means I've got lots of personal experience to share with you about home buying priorities, and I've written an eBook to help you, called Rediscover Your Dream Home.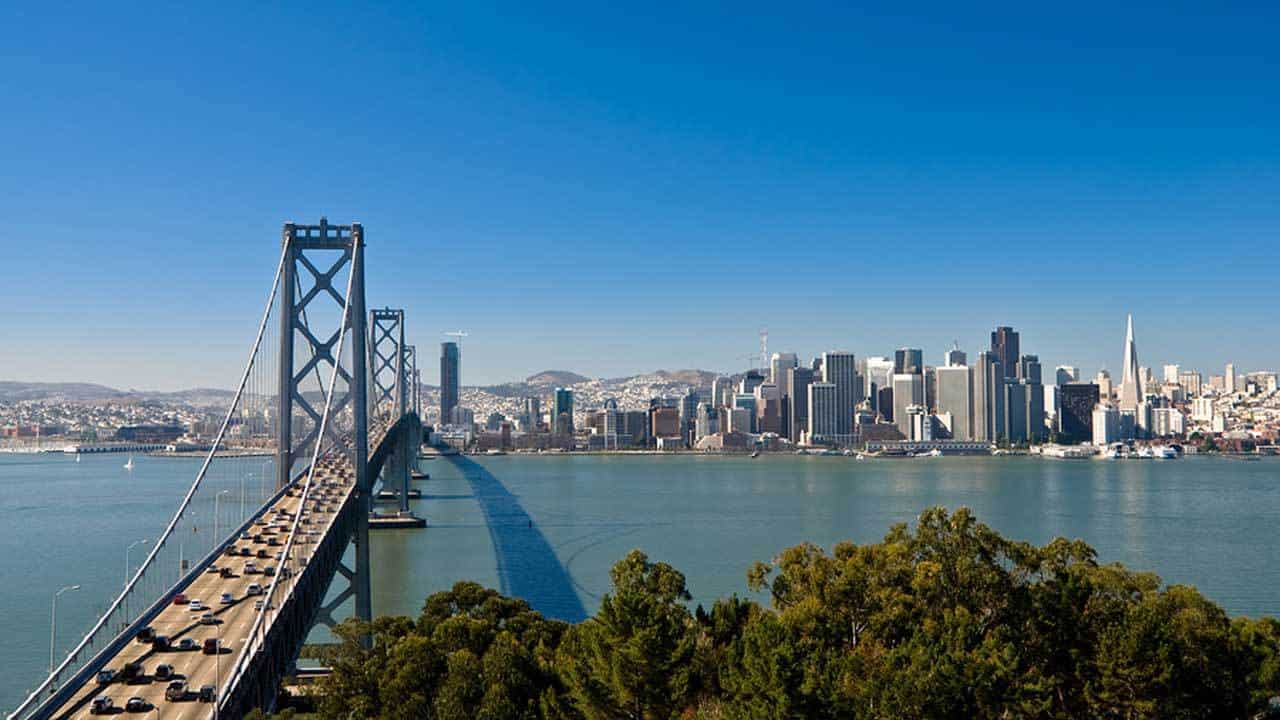 Home Buying Priorities – Location & Lifestyle
When you're young and don't have children, you're going to spend a lot more time away from home. That means you probably want a house that's an easy commute from work, from school if you're going to school (my MBA classes were in a San Francisco hotel) and where the action is.
Our first house was a 10 minute motorcycle ride to UC Berkeley for my husband, my commute was under 30 minutes and we got to enjoy all the good things that San Francisco and northern California offered. At 5pm Friday night, we could to the beach at Pt Reyes or camping further up the coast.
No surprise then, that our biggest challenge buying our first home was price — I was working full time and my husband was a teaching assistant. We'd moved from New York to the San Francisco Bay Area, so when we started looking at houses, none of our east coast family or friends understood why a 2 bedroom, 1 bath house (pictured above, they've now added on a second floor) cost more than $50,000 … but everyone in California did!
Home Buying Priorities – Family Time
As we wrapped up four years in California, there were lots of reasons to move back to the east coast. Our priorities in life were shifting and along with that our home buying priorities were now about bedrooms for kids and an au pair, as I planned to continue working.
With kids your priorities shift a lot — bedrooms, good schools and lots of play spaces and activities for the kids to burn off their energy, inside … and outdoors. We didn't focus on schools when we moved to Danbury, CT as I guess we already knew there would be more moves before that was important.
Sure enough, my organization relocated from Poughkeepsie to Kingston NY, several years later. Even better, IBM paid for my move because it met federal tax guidelines (IRS Moving Expenses). This was the perfect opportunity to build a house in an area with great schools (Noxon Elementary School above, just 5 minutes from our house). The house was perfect for two little boys, with 10 kids on our cul-de-sac, and lots of room for a swingset, dog and more.
We lived in this house for 8 years, longer than any place I've ever lived. When we left, it was to take an IBM assignment in Tokyo, a once-in-a-lifetime opportunity. We were only picking an apartment, and decided on one close to other American kids, with lots of nearby activities like flea markets and the Children's Castle which had a swimming pool and huge wood working shop for kids.
What homeowner priorities did I have in Tokyo?
A must have – lots of natural sunlight, but I didn't realize this until I walked through an apartment that was too dark.
Outdoor play spaces for two young boys (8 and 12) because our apartment was about half the size of our home in New York, although 1400 sq ft is a huge apartment in Tokyo. We specifically picked an apartment on a one-way street that was only four blocks long, so it was fairly safe to play in the street as there was no yard.
Ability to repurpose indoor living space for playing. The only play space indoors were their bedrooms and two long hallways. The challenge was getting the boys to close the hallway doors … so sometimes we'd have a ball land in the kitchen.
Storage was a challenge as we needed to store lots of food. That's because we ordered food from the US to save money but it meant buying 24 boxes of cereal, tortilla chips … you get the idea.
Home Buying Priorities – Time for Adult Hobbies
When the boys moved away to school, our home buying priorities shifted to what my husband and I do in our free time. When we moved to Portsmouth, NH this meant a room/space for quilting, and of course storing my fabric stash, and a basement for my husband's wood working shop. The bonus was being able to walk downtown in 10 minutes, for morning bagels or a movie at the Music Hall.
I took my first quilting class when we moved to California and my husband was going to school. He's been tackling wood working projects since he built his first boat at age 12. The big surprise came when he first started getting involved in barbershop singing, and then fell in love with astronomy. So when we moved to AZ, our top home buying priority was a backyard to support an observatory for my husband.
The observatory is almost done, and here's a sneak preview of why I call this my new "astronomy house". I hope you've learned something about home buying priorities, and how they change over the years. Many first time buyers want to buy their forever house, but it might not be as realistic as you think.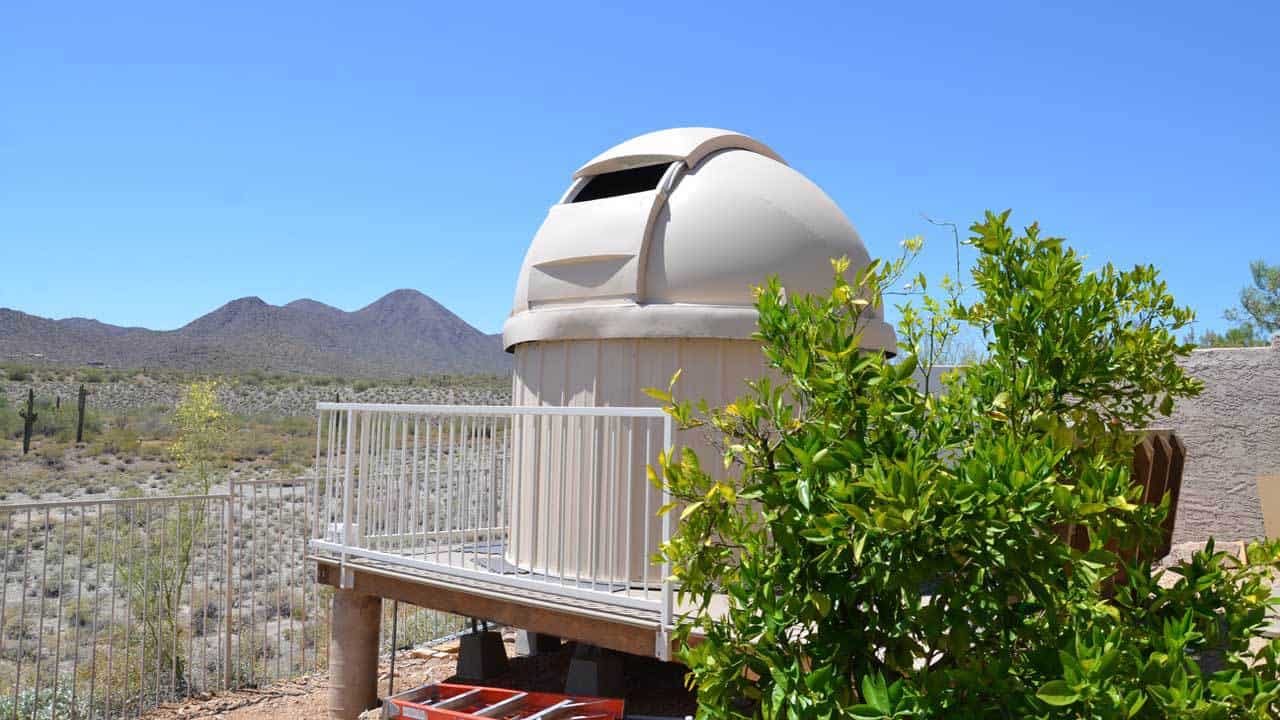 If you're not sure what your home buying priorities are, or you think it would be fun to revisit why you picked the house you live in, grab my free eBook, Rediscover Your Dream Home. It will show you that there's more to buying a house than an open floor plan or granite countertops.
---