Home maintenance isn't the first thing you think about as you plan your summer activities. Summer is for fun things like family barbeques, long weekends and vacation. Why not get all your home maintenance chores done early, so you can do the things you love like gardening and landscaping (or hire a lawn care service). Once you've completed your summer home maintenance checklist, you can relax during long summer evenings and take fun excursions on the weekends..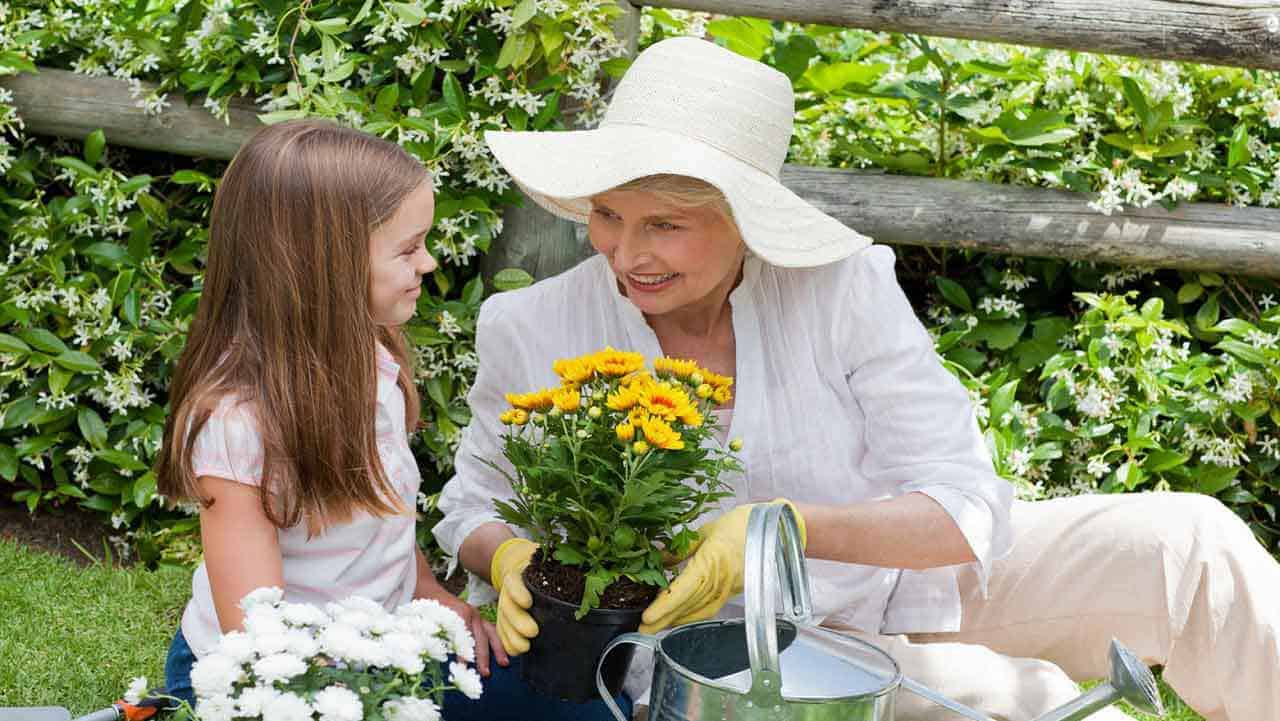 A number of our summer home maintenance tasks address how your house interacts with your landscaping and local critters that live in your neighborhood. The idea is you want to protect your home from damage by insuring the exterior envelope wrapping your home remains water and airtight. This will also help lower utility bills and reduce repair costs.
This summer home maintenance checklist is one of several seasonal checklists offered to help you maintain your home on a regular basis. The format is different than most lists, giving you ideas about when and how you complete the list as your first priority is to protect your home, doing work yourself and/or hiring a handyman.
If time is scarce, you can start by inspecting your home to identify tasks that need to be done. Then you can decide which ones you'll do yourself and those you'll delegate.
Alternatively you can tackle one home feature at a time. It's helpful to put projects, like pressure washing and sealing your deck, on your calendar. This will help you determine how many projects you can complete yourself and when you need to schedule contractors for tasks that will take too long or you simply don't like doing.
Your #1 homeowner responsibility is to protect your home, the biggest investment most people ever make. Unfortunately you don't get a
homeowner manual (here are some books to help you)
when you buy a house so this checklist offers a roadmap, breaking projects down into four seasonal checklists.
You can print a one page version of the summer checklist (includes key home safety tips) to keep track of your progress completing these tasks. Ready to get started?
Summer Home Maintenance to Keep Your Family Safe
The heavy lifting for exterior home maintenance should have occurred during the spring. Summer safety focuses on cleaning up after summer storm damage and chores related to landscaping, outdoor barbeques and some routine maintenance of your well and septic system.
Family safety is so important that it's worth a quick review every quarter. Check out our
Home Safety Checklist
and sleep knowing your family is safe.
Outdoor Summer Home Maintenance to Protect Your Property
We tend to think of our home as the space enclosed by walls and the roof over them. In reality, your home has numerous outdoor features that also require periodic maintenance. These range from trees that might damage your house to the infrastructure that delivers clean water and takes away used, gray water.
Preventing Storm Damage
| | | |
| --- | --- | --- |
| Done? | Task | Summer Home Maintenance: Preventing Storm Damage |
| | Inspect | Identify tree limbs (unhealthy, leaning over the house, etc.) that might come down during a storm. After each storm, make a quick inspection to identify any downed branches and/or damage. |
| | Maintain | Cut down dangerous trees/limbs before they cause damage. Use a tree service for anything that might fall on your home when it's cut down. |
| | Update | Plant trees based on their full grown height and calculate how their roots will affect your foundation and/or septic system. |
Driveways, Walkways & Patios
| | | |
| --- | --- | --- |
| Done? | Task | Summer Home Maintenance: Driveways, Walkways & Patios |
| | Inspect | Hard surface areas for cracks or holes that need to be fixed before they get bigger. |
| | Maintain | Repair holes and cracks larger than a hairline with special crack sealant material. Water that seeps into cracks can freeze and cause greater damage to the driveway. |
| | Update | Extend the life of your asphalt driveway with periodic seal coating to protect from damaging sun rays (should be done during warm weather). |
Lawn Mowers, Outdoor Grills & More
| | | |
| --- | --- | --- |
| Done? | Task | Summer Home Maintenance: Lawn Mowers, Swings, Outdoor Grills & More |
| | Inspect | Check mower blades to see if they are sharp enough for another season. Inspect swing sets, grills and other outdoor furniture before first use. |
| | Maintain | Get your lawn mower serviced (oil lubricate moving parts, replace spark plugs, fuel filters, air filters) before it's time to mow your lawn. Secure any loose parts on swing sets and perform routing maintenance on outdoor cooking equipment. |
| | Update | Upgrade to a higher efficiency, more environmentally friendly mower. |
Well Water Safety
It's been years since I owned a house with a well, so I found this government video (here's their website with a checklist) to provide well maintenance tasks which seem to focus on testing for water quality. Don't forget you also need water for any outdoor landscaping as I now live in Florida and we use reclaimed water for this.
| | | |
| --- | --- | --- |
| Done? | Task | Summer Home Maintenance: Well Water Safety |
| | Inspect | Check water pressure, signs of hard water, calcium buildup and other known problems. |
| | Maintain | Test well water periodically as many contaminants have no taste, odor or color. The EPA (see reasons why you want to test) recommends private well water be tested every year. Use a state-certified laboratory. |
| | Update | Some well water problems can be solved with water filtration systems. |
Septic Systems Need Maintenance
| | | |
| --- | --- | --- |
| Done? | Task | Summer Home Maintenance: |
| | Inspect | Look for signs of septic trouble: odors near the leach field, sewage or wet areas surfacing, house drains flowing slowly, gurgling noises or plumbing backups. |
| | Maintain | Keep trees from growing on or near leach fields. Don't allow cars to park on top of leach fields and never pave over them. Get your tank pumped out every three to five years, depending on house size and number of people living there. |
| | Update | Ask your septic service provider to give you an assessment of your tank and leach fields on each visit, to plan for any major repairs before they're needed. |
Checklist to Prevent Water Damage
As we're focused on your home's exterior, summer is a great time to look for problems stemming from excess water, moisture and the outdoor pests that are attracted to these moist environments. Where moisture levels approach 20% and there is a source of food like wood, the chances of finding mold, carpenter ants or other problems increases. You want to address these problems quickly as they can continue for years undetected, that result in costly repairs.
Get Rid of Pests that Damage Houses
| | | |
| --- | --- | --- |
| Done? | Task | Summer Home Maintenance: Pests: Termites, Carpenter Ants, Bees, Woodpeckers, Squirrels & Other Critters |
| | Inspect | Look for evidence of carpenter ants, bees nests or termites. Clues are damaged wood, piles of sawdust, termite shelter tubes (used to travel between wet spots). Areas that are wet/damp attract these pests. Woodpeckers go after pests they can hear in your wood trim and squirrels make homes in attics. |
| | Maintain | Call an exterminator to get rid of pests or animal control for squirrels. Repair damaged wood and caulk cracks/gaps letting water and pests inside your home. Eliminate wood that touches dirt. |
| | Update | Replace wood (food source) with composite materials to reduce pest problems, i.e. my handymen frequently replaced fascia boards on gable ends where woodpeckers kept leaving holes. |
Foundation Plants & Mulch
| | | |
| --- | --- | --- |
| Done? | Task | Summer Home Maintenance: Foundation Plants & Mulch |
| | Inspect | Review foundation plants for adequate ventilation. You want good air circulation to insure water evaporates. Check mulch to make sure water is running away from your foundation (6 inch slope for the first 10 feet). |
| | Maintain | Prune shrubs too close to the house and move mulch that may cause problems. |
| | Update | Use shredded rubber mulch or crushed rock if termites are common in your area. These mulch alternatives cost more but last longer, saving you time in the future. |
Eliminate Standing Water
| | | |
| --- | --- | --- |
| Done? | Task | Summer Home Maintenance: Eliminate Standing Water |
| | Inspect | Walk around your foundation/yard after an average rain. Identify standing water which needs help draining. Make sure water from downspouts is draining away from the house |
| | Maintain | Downspouts may need French drains buried underground to move water at least 10 feet from your foundation. |
| | Update | If you have excess water, consider planting trees, shrubs or plants that use and thrive with excess water. |
Mold, Mildew & Musty Odors
| | | |
| --- | --- | --- |
| Done? | Task | Summer Home Maintenance: Mold, Mildew and Musty Odors |
| | Inspect | Check moist areas inside your home to see if you have a mold problem (review EPA Guide to Mold, Moisture & Your Home). |
| | Maintain | Mold requires professional cleaning and removing moisture sources (vent bathrooms & dryer vents outside, address moisture in crawl spaces, concrete slabs, etc). |
| | Update | Use a de-humidifier to remove excess moisture. Invest in a humidity tester (available at hardware stores). |
| | | |
| --- | --- | --- |
| Done? | Task | Summer Home Maintenance: Satellite Dishes & Antenna |
| | Inspect | Check satellite dishes and antenna to make sure they're secure and water tight. |
| | Maintain | Secure and caulk them to make sure no water is getting into your home from these openings. |
| | Update | Consider more creative solutions to attaching these fixtures. |
Summer Home Maintenance to Save Energy
With higher heating and cooling costs, you want to reduce the energy used to keep your home comfortable. You don't always have to replace all the windows in your home – it's okay to change windows in 1 or 2 rooms where you spend the most time. There are also less expensive solutions to reducing sunlight entering your home like shades or window tinting. You should make sure your cooling system is operating efficiently and make small, incremental changes to improve overall cooling and comfort.
Central Air Conditioning
| | | |
| --- | --- | --- |
| Done? | Task | Summer Home Maintenance: Central Air Conditioning |
| | Inspect | Check for shrubs and debris around your cooling equipment that reduce air flow and optimal operating efficiency. |
| | Maintain | Change disposable or clean washable furnace filters once a month. Keep air conditioning units clear of weeds, overgrown landscaping and debris (turn power off first). If your air conditioning units were not serviced in the spring, schedule asap. |
| | Update | Monitor utility bills when using air conditioning and research new energy efficient units. |
Make Doors & Windows Energy Efficient
| | | |
| --- | --- | --- |
| Done? | Task | Summer Home Maintenance: Doors and Windows |
| | Inspect | Check doors and windows to make sure they're air tight when closed. You may also find air leaks around window/door trim where caulking is old, cracked or even missing. |
| | Maintain | Replace weatherstripping and/or caulking where you find air leaks. |
| | Update | Consider double pane windows to improve the comfort of your home during hot weather. |
Window Coverings Can Save Energy
| | | |
| --- | --- | --- |
| Done? | Task | Summer Home Maintenance: Window Coverings |
| | Inspect | Check window treatments and make sure they're easy to operate to block sunlight. Walk through the house in the morning and see where most of your sunlight is coming in. |
| | Maintain | Add shades, curtains or window tinting to windows that let in the most sunlight. |
| | Update | Consider upgrading to automated (or remote) window coverings to make sure they get used on a regular basis. |
Use Awnings & Trees for Shade
| | | |
| --- | --- | --- |
| Done? | Task | Summer Home Maintenance: Awnings & Trees for Shade |
| | Inspect | Identify which rooms are getting too much sunlight indoors, and might benefit from window awnings and/or shade trees. |
| | Maintain | Make sure awnings are secure and shade trees aren't too close to the house – trim as needed. |
| | Update | Review options for reducing sunlight inside your home. Consider cost, benefits year round and aesthetics, i.e. awnings work well in the back of a house but rarely in the front. |
For those who want to do some dreaming while completing your summer home maintenance checklist, here are some ideas for you to consider:
---