Shower heads were once pretty standard and now you can find an amazing number of choices. When you're building a house or remodeling a bathroom, it makes sense to research new shower heads. Beyond these projects, you might never look at shower heads … unless you want to reduce water usage in your home.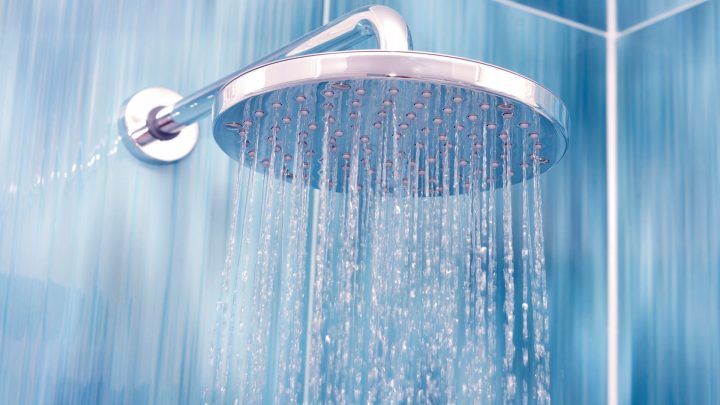 Don't get me wrong, I love taking long hot showers every morning and I'm glad I live in a country where this is possible. At the same time and because I write about all things related to home ownership, I know that fresh water is a precious commodity that is in short supply in some US communities and around the world (read Water Facts and Scarcity Around the World).
Are you familiar with the expression "have your cake and eat it too".
There are new products coming to market that will let me continue to enjoy my morning showers and use less water. Awareness of how much water I'm using helps. There are shower savers and shower timers to make sure we don't day dream in the shower.
Low-Flow Shower Heads
Similar to the EnergyStar program, the Environmental Protection Agency (EPA) created WaterSense to save water. From it's inception in 2006 through 2020, 5.3 trillion gallons of water have been saved and $108 billion in water and energy bills.
Bathrooms use about 50 percent of the water at home – toilets, faucets and showerheads. Showers use 10 to 25 gallons while a bath takes up to 70 gallons. We can save even more water by selecting showerheads with an EPA WaterSense label and there are lots available with 10,977 showerheads qualifying since 2006.
Laminar-flow shower heads product separate streams of water.
Aerating shower heads mix air and water to product a mistier spray.
Note: You will have to sift through lots of shower heads on Amazon, to find those that are truly low-flow. Save time and focus on those that provide their GPM up front.
How Much Water Can You Save?
When you take shorter showers, you'll save money in two ways. First you'll reduce your costs for the fresh water you use whether it comes from a water utility or a well. Then you'll save more because you'll be heating less water, reducing the cost to run your hot water.
Reducing daily 10 minute showers from 5 gpm to 2 gmp = 10,920 gpm savings/yr.
Savings exist even if you're reducing water usage from 2.5 gpm to 2.0 gpm = 1,820 fewer gpm each year.
Save More Water with Timers & More
In addition to using a low-flow shower head, there are lots of new products to help you reduce shower water usage even more. There are waterproof timers that can help you take shorter showers.
There are even smarter devices that can measure how much water you've used. The Shower Saver provides visual clues, showing you how much water you've used and I love how it shows you how many gallons of water you've used visually, rising from green to yellow and red. Like a red light, this signals it's time to stop your shower. ShowerSaver also senses when you enter the shower and turns on automatically.
ShowerSaver was pretty advanced in 2013 when this article was written. When updating the information in 2021, I discovered Showerguard from Australia that does even more. It measures your water use and stops the flow of hot water to your shower after a pre-set shower time of 2 to 20 minutes. When only 1 minute remains, Showerguard sends a quick pulse of cool water to remind you that only 1 minute is remaining followed by a second pulse 30 seconds later. Then Showerguard turns off the hot water and finally resets to let someone take a shower.
Best Solution: Low Flow Shower Heads Plus a Timer!
What's the right solution for your house? It really depends on your priorities. Everyone should try to install low-flow shower heads and yes, you can swap out a shower head yourself. Low-flow shower heads start at $20 and they pay for themselves in less than a year. If you're committed to reducing your footprint on the earth, then you'll also want to get a shower timer or more sophisticated gadget like the ones introduced above.
Want to save even more water at home? Here's a Water Efficiency booklet published by the state of Michigan that covers all water appliances in your home plus landscaping tips for saving water (hint: use native plants).
---