When you view this house from the street, you see a modern house using lots of glass and native plantings. You have no idea what's inside, from the floor plan to the lifestyle of those who live here. The only real clue, the house is located within the Lake Nona Gold & Country Club. So it shouldn't be a surprise this is one of a new breed of lifestyle homes, with all sorts of resort amenities which we'll explore here.
Exercise room so you don't have to visit a health club.
Game room with a pool table.
TV room like you'll find in most homes, although it might also be the family room.
Family pool and hot tub which is popular in climates where they can be used at least half the year.
Great room today is popular in place of a formal living room. Your great room might not be this large, expanding 50 plus feet to include the space with the grand piano.
Courtyard, more common in Europe and South America, in this home has a putting green.
Second game room which has a golf simulator and wet bar for entertaining.
Rooftop patio with an outdoor kitchen and several lounge areas.
Traditional Lifestyle Features in Today's New Homes
We'll start with the rooms and features many homeowners have come to expect in newer homes. You might not find all of them in every house but these lifestyle statements are becoming pretty common today.
Exercise room (1) – might not have a dedicated room with the fantastic view here but chances are you've got space dedicated to one or more pieces of exercise equipment. They might be in a large master bathroom or the family room where you can watch TV with the family while working out.
Game room (2) – opposite the exercise room, there's a pool table you either have or are still dreaming about. What makes this room so special are the great views surrounding it.
TV rooms (3) – are found in every American home, and sometimes you've got more than one. These rooms are also where you probably collect more electronic toys like Wii.
Pool and hot tub (4) – are features found in many luxury homes in the south. That's because the weather makes it possible to enjoy these more than six months a year. And with all the solar panels on the roof, it's possible to heat the pool year round.
Great rooms (5) – are big, but rarely this big. That's not the only surprising feature here, starting with an amazing fireplace you can see through. The glass walls open to the grassy courtyard on one side, the pool on the other side. There are operable screens if you want to enjoy a breeze without the bugs.
Courtyards (6) – are popping up in lots of new homes but none like this one. You've got a putting green down the center of the 40 foot courtyard which is open to the great room beside it.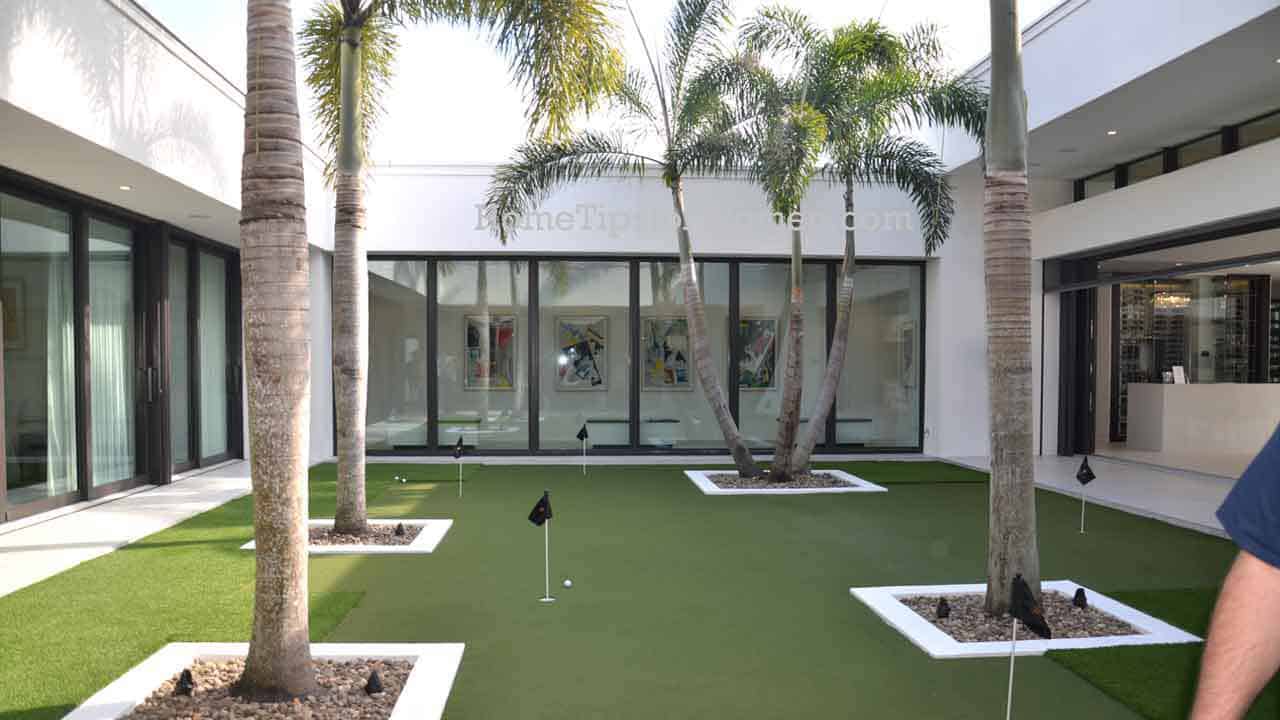 Golf simulator (7) – is something you expect to find in a hotel or golf club but not a home. Yet it's here and there's a wet bar nearby to help when entertaining guests.
… at the back of the driving range, anyone thirsty?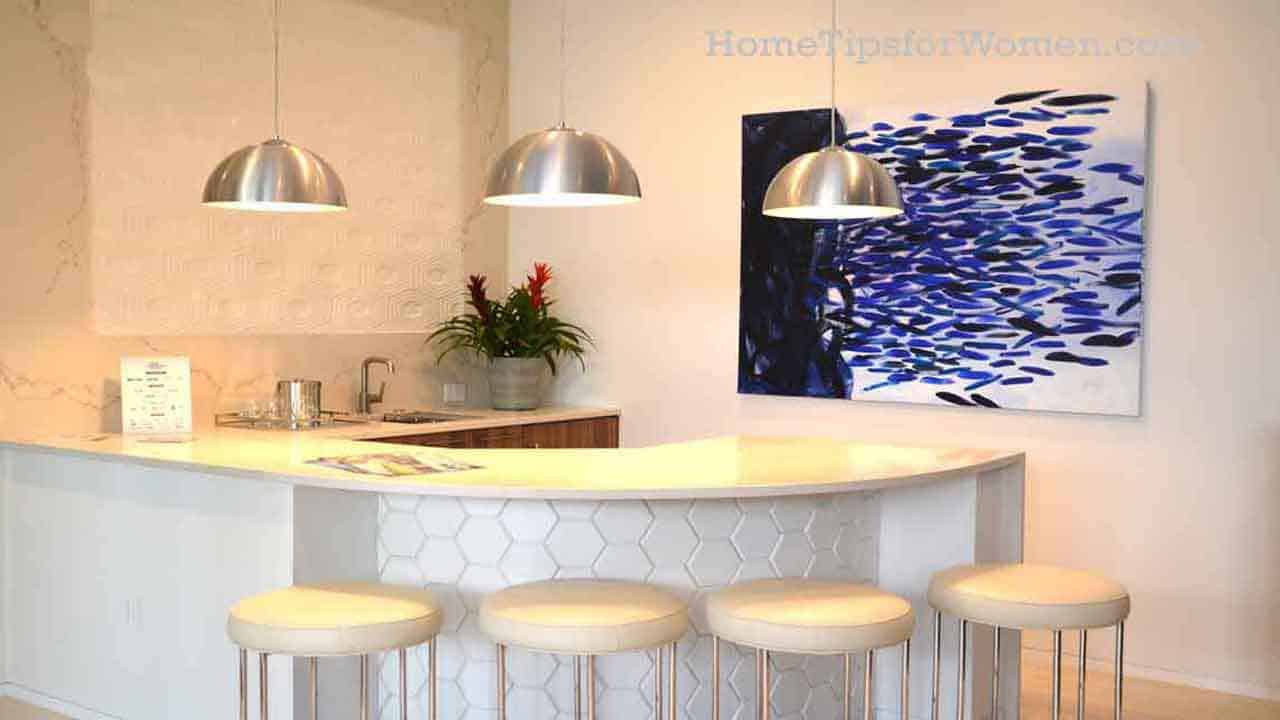 Rooftop patios (8) – are pretty impressive, especially when they have awesome views like this house has. What makes this so impressive is that there is a wonderful outdoor kitchen with two firepits and lounging areas, one on each side.
What feature do you like best?
Maybe you want to get more ideas from this house? This is the third article in our series about this year's New American Home built in Lake Nona, Florida (outside Orlando).
Home Design Trends & The New American Home – provides a quick overview.
New Home Design Trends – is what you've been reading.
Lifestyle Homes You Never Want to Leave – gives you a glimpse of an active lifestyle at home.
Entertaining Informal & Elegant – shows where you'd entertain friends.
Kitchens Galore – answers the question of how many kitchens are there.
Bedrooms, Bathrooms and More –
Green Products & Building Materials