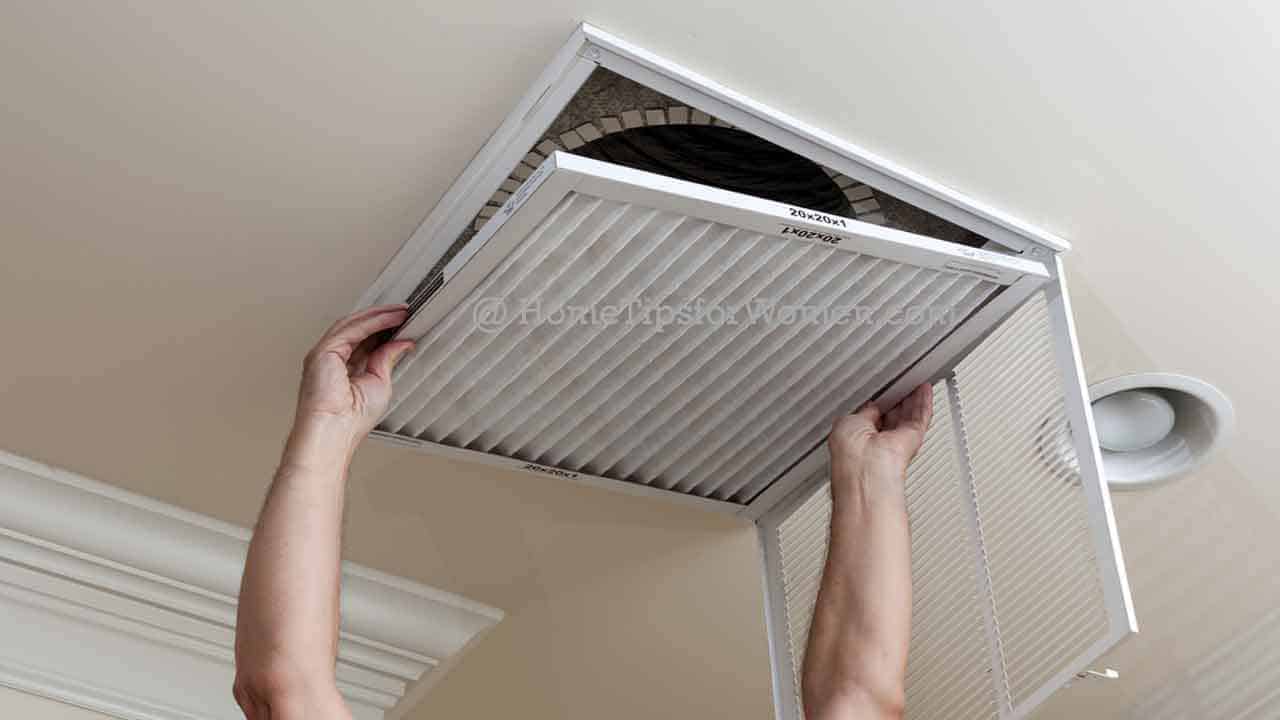 While not as exciting as remodeling or decorating your home, it's important to get into a routine of regular home maintenance. For new homeowners and those who haven't spent much time maintaining a home, here are the home maintenance basics you want to be aware of so you can protect the investment you've made in your home.
Why is home maintenance so important? Like visiting your doctor each year for your annual checkup, home maintenance focuses on preventing unnecessary repairs. If you change your air filters regularly, your heating and cooling systems will run more efficiently (lower utility bills) and last longer. You'll save money and have fewer emergencies to manage.
Home Maintenance Basics
Before we jump into all the areas of your home that need preventive home maintenance, let's review priorities:
Safety for your family and guests, should always be your top priority.
Identify and repair water damage quickly, both leaks from rain water to indoor plumbing problems.
Address problems impacting energy and water efficiency, so your home is comfortable but not wasteful.
The framing of your house defines the space. Then there's an exterior envelope that wraps your home up tight to keep conditioned air (heated or cooled) inside. Within that shell, the key systems (plumbing, electrical and heating/cooling/ventilation) inside your home are what make our lives comfortable. It truly is magical that you're able to get what you want, where you want it and when you need it.
For example, hot water is much more than a hot water heater. The system includes all the pipes that carry hot (and cold) water to every faucet plus the pipes that carry the waste water away after it's been used. These systems are made up of hundreds of parts that must work together to provide you with a comfortable, functional living environment.
Home Maintenance Basics: Prevention
Your review will go smoothly with a checklist that identifies the things you need to inspect around your home. You can create your own checklist or use one of ours. They're organized by season (Read: Home Maintenance Tips for Women Homeowners) to cover all home maintenance basics.
Ultimate Guide Home Repair & Improvement

Photo Guide to Home Repair & Improvement

Ultimate Guide to Plumbing, 3rd edition

Ultimate Guide to Wiring, 7th Updated Edition

As a homeowner, your most important role is to find problems and make sure they're addressed in a timely fashion. That doesn't mean you have to make the repairs yourself. Some some tasks like tuning up your HVAC system, should always be done by home professionals. You may try making repairs first but don't be afraid to call for help like we did above, when cleaning the vents on our refrigerator didn't resolve the problem.

Exterior Home Maintenance Basics
Your home's exterior, also called the envelope, is like your winter coat. Unlike your coat which you take off when going indoors, the envelope remains on your house because it's exposed to the elements 365 days a year. This envelope fills several roles keeping your house dry and airtight.
So what are the home maintenance basics for your home's exterior?
It's important to make repairs quickly as moisture can cause more extensive damage hidden from sight for years. There are so many different components that make up your home's exterior, that we're listing them here with links to all related articles.
Interior Home Maintenance Covers …
Once you've made sure your home is dry and warm, it's time to move indoors and make sure everything is running efficicently. Our seasonal checklists offer a lot more detail. Here we just want to review the areas of your home, and the systems that need preventive home maintenance basics.
Changes to your home's interior include both the hidden systems (electrical, plumbing and HVAC) that create a warm, comfortable environment and the look and feel of your rooms, from ceiling to flooring. In addition to the aesthetic look of your rooms, you want to consider the functional aspects of each room and feature, with many homeowners continually searching for more storage areas.

Beyond Basic Home Maintenance
Once you've completed your home maintenance review and planned out follow up repairs, we hope you've got the time and money to update your home to support your lifestyle better. Here are some of the most popular homeowner projects to start dreaming about:
All-American Decorating and Timeless Style

Ultimate Guide to Floors, Walls & Ceilings

Trim Idea Book: Walls,Ceilings & More

Built-Ins Idea Book; Bookshelves & More

---