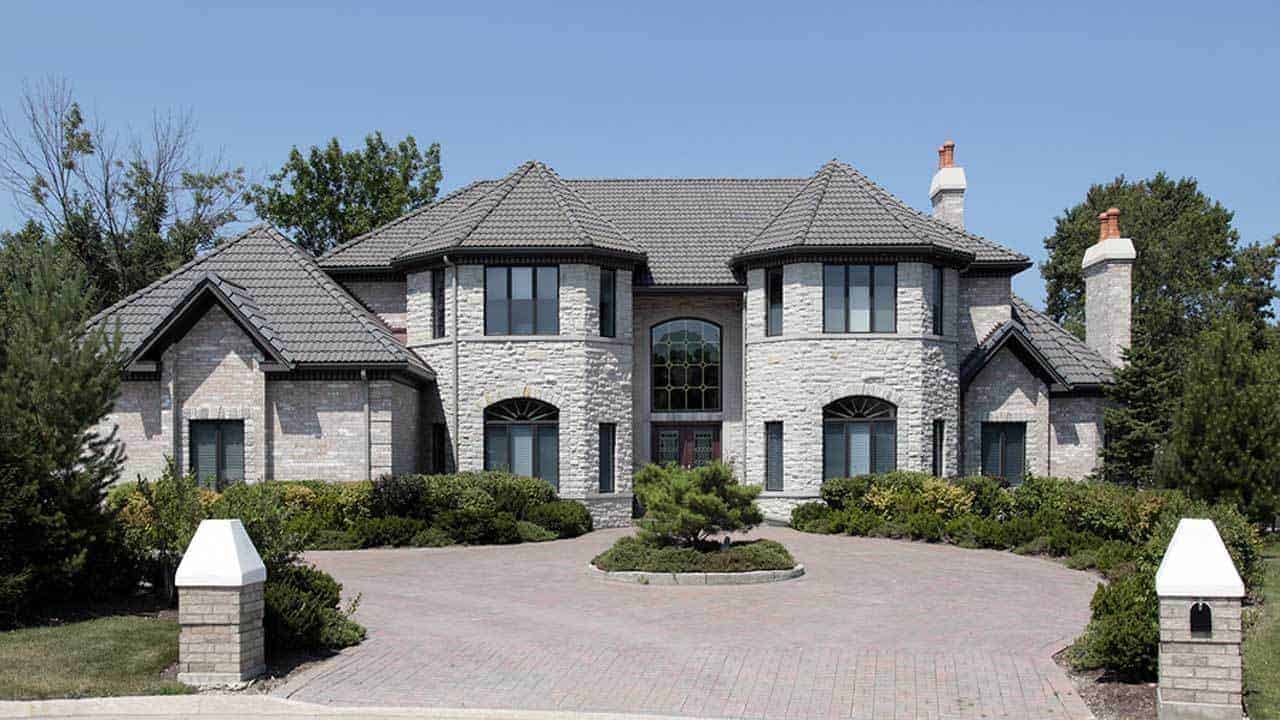 For many, the American dream includes owning your own house. For some homeowners, this dream involves building a custom house they design with the features they want. It's an amazing experience to watch your dreams move from a set of blueprints to your new home's framing.
Building a custom home is also scary when you're doing it for the first time. There are so many moving parts that have to fit together just right. You might not realize that building a house involves more than twenty different contractors arriving in the right sequence with the materials delivered that they need to do their job.
Like most things, custom homes in the northeast are built differently than your typical custom home in the south. So we're going to explore the different ways in which custom homes are built across the US, to help you decide which building style fits your dreams, budget and location.
Who Builds Custom Homes?
First it's important to point out that the process depends on the type of builder you plan to work with. That's because there are big differences between custom home builders and production home builders who build custom homes.
Custom home builders – are generally small volume builders who build single family homes on land you own or plan to purchase. The houses they build are unique, built to plans you provide or they may offer design-build services with an in-house architect. There is a high degree of interaction with custom home builders as I remember discussing questions and decisions with Gunnar every morning during our 7 am phone call.
Production builders – are large volume builders who build on land they own, using stock plans. Some (not all) production builders offer a wide range of plan choices/modifications and generous upgrades and options like bump out rooms and a third garage. These builders, like David Weekly's homes shown below, are considered custom home builders with design centers to make homeowner choices easy.
Tradeoffs: Custom Builder vs Production Builder
For those considering building a custom home, you may have the option of picking either a custom home builder or a production builder. In some parts of the country like Newburyport, Massachusets, there is almost no production building because there are no large tracts of land available.
To find buildable lots in your preferred community, try visiting engineering companies that handle lot divisions for smaller custom home builders
So how do you pick between custom builders or production builders? That's a choice you have in states with massive home building, like Florida and Arizona. While you give up some design choices when picking a production built home, there are benefits that often make this a smart decision:
You may want to live in a community where production builders own all the buildable lots.
You don't have the time (or patience) to locate a buildable lot which can take months.
You don't have the time (or patience) to work through the land development process to get town approval, followed by bringing in road access and utilities which are needed for construction.
Steps Involved in Building Custom Homes
All of the steps listed here need to happen when building houses. Some of the steps may occur in a slightly different sequence, and are listed here to show the complexity of building a custom house. This sequence reflects my experience building a custom house in Poughkeepsie, New York. Personal tips are included where they can easily be used by other people building their own custom home.
Custom Builders
Prod'n Builders
Preparation – Steps Before Building Starts 
X
X
Identify one or more neighborhoods where you'd like to live.
X
Find an architect to draw up your custom home plans.
Tina's Tip: Tweaking an existing plan (books or online) is cheaper.
X
Find buildable lots in the neighborhoods you've identified.


Tina's Tip:

Phone calls to owners work better than letters.
Tina's Tip: Engineering companies draw up lot plans for builders.
X
Interview custom home builders and pick one who gets what you want.
Tina's Tip: Custom home builders may have lots available.


Tina's Tip:

Town building department ranks (A, B, C) local builders.
X
X
Negotiate price and sign contract with your custom home builder.
X
Obtain necessary building permits (your builder will do this).
X
Prepare the building site (road and temporary utilities handled by builder).
What you should now recognize that production builders complete many steps up front, before they start building tens and hundreds of houses. The benefit is lower costs to individual home buyers and a fast start to getting your custom home built.
A huge (really HUGE) difference between working with a production builder versus a custom home builder is how you go about picking your flooring, lighting, cabinets and … you get the idea.
Production builders have design centers where you can pick all your exterior and interior finishes. You're assigned a designer who walks you through the selection process from the kitchen and bathrooms, to flooring, lighting, interior trim and all your exterior finishes.
Custom home builders have a list of building product distributors that they work with. You'll get to drive around and visit the lumber yard to pick cabinets and roofing/siding choices, plumbing and electrical suppliers and more. You'll learn a lot more (better to do your research before heading to these businesses) but it will take more time and patience.
Your contract should include allowances for fixtures you'll pick out during the building process. When our builder told us we could pick toilets named Donna or Denise, we stuck to the budget. We did however go over the allowances on our cabinets and carpeting as I wanted a berber to hide dirt with two little boys.
| | | |
| --- | --- | --- |
| Custom Builders | Prod'n Builders | Steps Followed to Build Custom Homes |
| X | X | Note: Numerous building inspections occur to confirm building codes met. |
| X | | Excavation and pouring your home's footers and foundation (or slab). |
| X | X | Framing your house. |
| X | X | Putting the roof on your house. |
| X | X | Weatherization of your home (plywood sheathing and house wrap). |
| X | X | Exterior finishes (siding, windows and doors). |
| X | X | Rough-in plumbing, electrical and HVAC. |
| X | X | Wiring for smart home features like solar, home security system, smartbulbs, etc. |
| X | X | Insulation, drywall and interior textures. |
| X | X | Prime and paint using sprayer before the floors go in. |
| X | X | Hard surface flooring installed (hardwood, tile and vinyl). |
| X | X | Kitchen and bathroom cabinets, fixtures, hardware and countertops. |
| X | X | Finish mechanical trim (outlets, switches and plumbing hook-ups). |
| X | X | Interior finishes including carpeting, railings, light fixtures, fans, mirrors, etc. |
| X | X | Exterior structures (walkways, driveway, deck or patio, pool, etc) and landscaping. |
| X | X | Final additions like smart locks and doorbells, remote control lighting and window treatments, etc. |
| X | X | Final walkthrough where you'll create a punchlist of items to be corrected within 30 days. |
| X | X | The closing and moving in! |
Ready to plan for your custom home?
Leave questions below & we'll be sure to answer you!
---