We're getting older with 10,000 baby boomers reaching retirement age every day, yikes! We're healthier and many older people are working beyond the traditional retirement age of 65. Most people want to stay in their homes so it's important that we all learn about aging in place.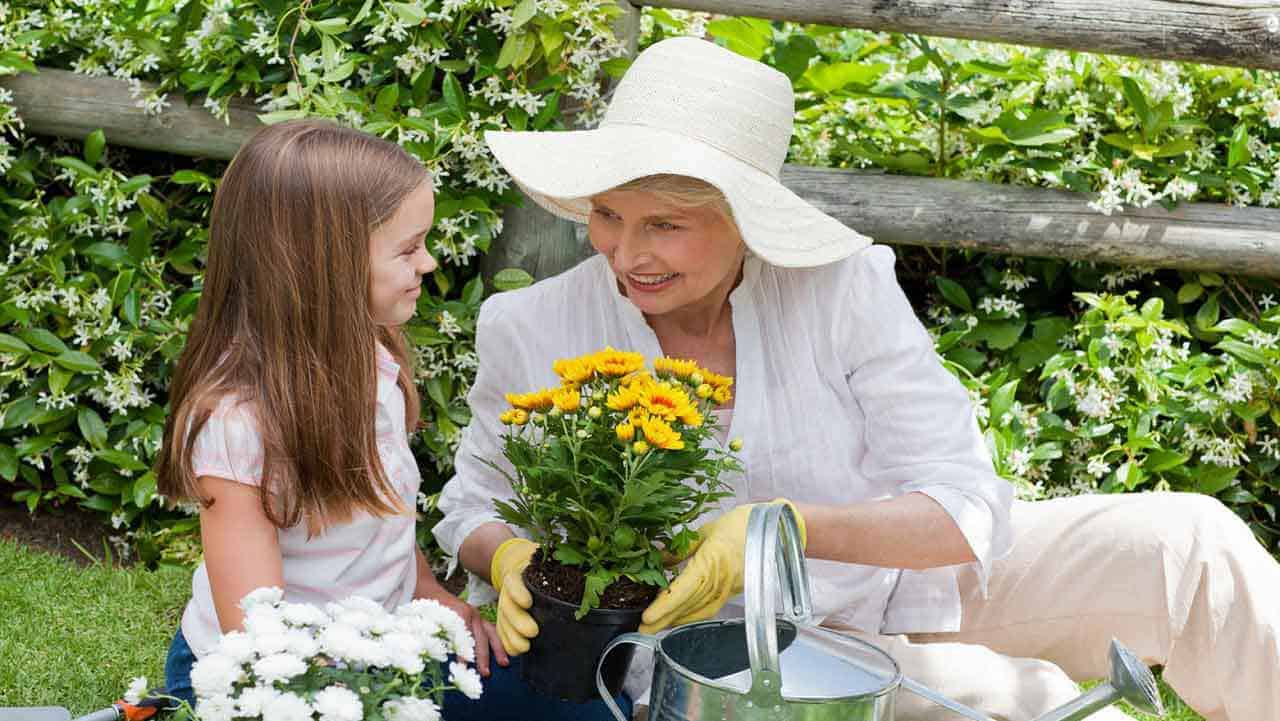 What is Aging in Place?
As you learn about aging in place, make sure you talk to several people who have successfully done this. There are things you just can't capture in words.
Aging in place describes people living in their preferred residence
, typically the home where they've been for years, for as long as possible. It includes the support services they need over time, to continue living a healthy and secure life.
When I took my classes to become a Certified Aging-in-Place Specialist (CAPS), I thought I understood what this meant. But I didn't really understand. Rolling around a hotel in a wheelchair was nothing like preparing my mother's apartment so she could come home from rehab with a walker.

Home Maintenance Is Never Easy
My mother is 87 years old. She's lived on her own since my parents divorced. Fortunately she moved to a co-op more than 20 years ago, so maintaining her home was relatively easy with a maintenance team on call. You can imagine though, when moving from a three bedroom house to a one bedroom apartment, how much got tucked into every nook and cranny.
Things changed this year with surgery that wasn't as easy to recover from as prior years. While my mother spent three weeks in rehab, I was busy decluttering her apartment so she could safely navigate using a walker. Here's what that involved, following advice from Lauren at the Naturally Occurring Retirement Community (NORC) that supports seniors in her coop.
Removed bookcases lining hallways to make way for a walker.
Removed the bookcase behind the bathroom door, so it would open fully.
Had grab bars installed in her bathroom (maintenance team).
Moved wiring on the floors that posed a tripping hazard.
Removed living room rug and other unnecessary items on the floor to minimize tripping.
Reviewed lighting, adding more lights and moving fixtures difficult to reach.
Cleaned out unnecessary clutter. Moved frequently used items to open shelving.
Cleaned out refrigerator and pantry to get rid of food with expiration dates in the past, some going back two and three years.
Next came questions from her physical therapy team. These reinforced my feeling that not only does aging in place refer to house features, it also covers furniture and special products made for seniors.
So let's look at what seniors and their children helping them can do to remain in their homes comfortably and safely for many, many years. There's a lot of information here but I feel like I've barely skimmed the surface. One of these books may provide you with the details you're looking for.
How to Age in Place: Planning for a Happy, Independent, and Financially Secure Retirement
Aging In Place: 5 Steps to Designing a Successful Living Environment for Your Second Half of Life
Caring from Afar: A Guide to Home Sensor Systems for Aging Parents (Aging in Place Technology Book 1)
Aging in Place Tip #1: Entry Into Your Home
It would be ideal if our homes didn't have any steps leading up to the front door but that's rarely the case. Next best is a side door without steps, so seniors can avoid steps they find difficult to navigate. If you don't have any existing no-step entry points into the house, here are some remodeling options to consider:
Transform one of your existing doors with steps, to a no-step configuration.
Convert a window into a doorway which could open up your living space.
Create a new entryway using the front hall closet or an underused room.

Aging in Place Tip #2: Stairs in Your Home
Homeowners prefer a single-story home. But according to RealtorMag "… a greater number of two or more story homes are completed than one-story homes – 58 percent compared to 42 percent." That means a large number of seniors who want to remain in their homes have to find a solution for stairs.
Here are three options to consider:
Create a bedroom downstairs so those who can't navigate stairs can live on the first floor.
Install an elevator which is challenging and costly, starting at $30,000 and much higher if you need to add the elevator outside the existing footprint.
Install stair glides which start at $3,000 for a straight up/down run (more than $10,00 for turns and landings). There are two challenges with this solution. It's hard for people with physical problems (bad hips, difficulty sitting or balancing) to get on and off the seat. They also require keeping two sets of equipment like a wheel chair, on each level of the house.
Aging in Place Tip #3: Doors & Hallways
Your doors and hallways might look wide enough now but it's likely a wheelchair won't fit comfortably. Most wheelchairs and walkers are 24 to 27 inches wide, and scooters are about 21 inches. When my friend Maria was remodeling her new home, she realized she needed a wider door or a narrower walker. She found a 27 inch walker which saved the day (and I bought the same one for my mother).
| | | |
| --- | --- | --- |
| | Standard House | Accessible Homes |
| Hallways | Min width of 36″ | Min width of 48″ |
| Doorways | 2'4″, 2'6″ or 2'8″ | Min width of 36″ |
| Wall length for doorway | Min width of 36″ | |
Note: The length of the wall to support a doorway is more than the door measurement. You need to allow for the trim around the door (two sided). So a wall that's 3'10" (or 46 inches wide) will allow a 3 1/4″ casing around the doorway.
Aging in Place Tip #4: Lighting
You might assume the lighting in your home is fine because it's never been a problem. However people as they age, tend to need brighter light that's glare-free. A few extra light fixtures near high activity areas will make them more comfortable. Make sure all lighting fixtures have shades to prevent glare.
Other lighting considerations for aging in place include:
Consistent lighting from one area to the next, to avoid confusion as seniors move from room to room.
Highlight shapes that seniors find hard to see. You can address this with contrasting colors versus the monochromatic color schemes common in many homes.
Use the natural light you have by removing heavy drapes and shades. Where your budget permits, add more/larger windows and skylights for added natural light.
Aging in Place Tip #5: Flooring
The goal of flooring is to minimize tripping. Transitions from one floor surface to another are difficult for seniors to see and navigate. Here are several tips I've collected over the years to avoid falls due to flooring hazards.
Remove all rugs and other floor coverings which are a tripping hazard, and no carpet tape.
Try to eliminate transitions between floor materials that are different heights.
Make remaining transitions very visible. This can be done with floor lighting or simple strips of colorful tape, or maybe some of the new "glow in the dark" duct tape" from Amazon.
When selecting new flooring materials, consider softer materials that won't hurt as much if someone falls. For example, you can find vinyl padded flooring that looks like tile.
Aging in Place Tip #6: Bathrooms
Bathrooms present the biggest challenge for aging in place. They're small but we spend a lot of time there, which will only increase as we get older.
So here are the most important changes you'll need to make in a bathroom. If you're building a house or doing a complete bathroom renovation, you'll need to do a lot more research.
Grab bars are critical near the toilet and in the shower/bathtub. The challenge is adding blocking in the walls to support the grab bars which should handle 250 to 300 pounds.
Bathtub access is challenging. Fortunately there are inexpensive bathtub transfer seats like the one I bought for my mother. If you're looking at a walk-in tub, consider the challenge of navigating through the narrow door and waiting for the tub to fill/drain the water.
Showers are easier to deal with if you can remove or lower the lip between the bathroom floor and shower. A movable shower seat combined with a handheld shower mounted on an adjustable grab bar (not a sliding bar) is very helpful. A shower curtain is the best option when the bather needs assistance from someone outside the shower.
Sink mounted high enough for a wheelchair to slide under while protecting the senior from the pipes below. If you've always wanted dual sinks in the master bath, this might be your opportunity.
Aging in Place Tip #7: Kitchens that Work
Some of the recent kitchen trends make it easier to retrofit a kitchen for aging in place. Picture the new front loading washing machines and dryers that optionally, sit on top of storage bins. They raise these appliances to a height that's easier to manage for everyone.
Here are the types of kitchen changes recommended for homes where people want to age in place. For a complete kitchen remodel, you'll want to do a lot more research. You can start here, Kitchen Ideas for Aging in Place or find a local Certified Aging in Place Specialist (CAPS) to work with.
Different heights for countertops and the sink are needed. Configure work surfaces at different levels – standard height of 36″, 30″ for those sitting and 42″ for those standing.
Cabinets must be more accessible. The most common modifications are lower wall cabinets (drop 3 inches), pull-down upper cabinets, pull-out shelves for lower cabinets and open shelves for frequently used items.
Appliance height is key for those in a wheelchair. The new drawer style dishwasher is great. Microwaves are moving below the countertop and multiple options exist to make stoves and ovens more accessible. Side-by-side refrigerators are optimal for good access.
The important message here is that aging in place is possible with modifications to your home, both big and small. We review a lot of literature about housing industry trends. When we see something new like Lennar's multi-generation housing or granny pods, we share that information with our community at Home Tips for Women.
Leave a comment below to share what you learned?
Or maybe there's a topic you need help researching!
---