Custom home designs are focusing on more family living at home. It's an exciting time for custom home builders who are seeing their industry come back to life, and builders around the country are offering many new features to stimulate interest.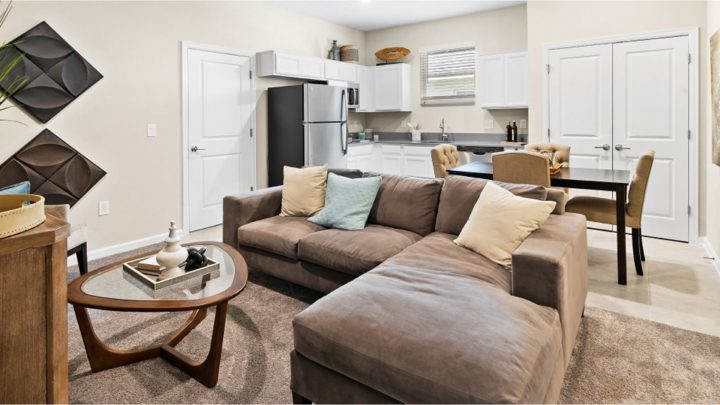 With a one year old granddaugher, what I love best are the custom home designs with "two homes in one" for multi-generational living. In years past, families with 2 or 3 generations lived together and it's always been popular in some cultures. Today's economics mean more families are adopting shared homes. A friend of mine, a single mother with 3 children, trades the lose of privacy with her step-father in her home but he helps with child care and the kids love him!
My older son lives near Orlando so we visited Lennar's NextGen model in Tampa, Florida recently. I liked the "all together, yet separate" lifestyles offered by these custom home designs. Now the question is whether I can tolerate the heat in Florida. From the outside it looks like one house, with one entrance visible from the street. There's a second door on the left plus an inside door between the one bedroom home on the left (one level), and the family home with 4 bedrooms on the right.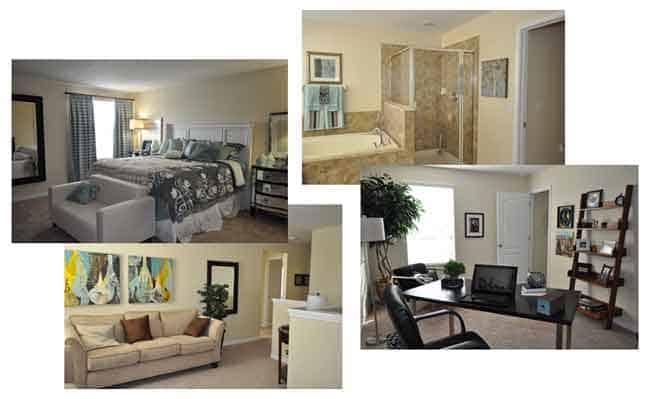 Custom Home Designs for Multi-Generational Living
Really loved the design although I'm now beginning to realize some of the trade-offs made to accommodate 2 homes in 1, as that's really what custom home designs offer. There aren't any rules about who will use the smaller house so …
Yes, it's a fantastic home for grandparents so they can live near their grandchildren and help out with babysitting.
Young adults who can't afford to move out on their own, would enjoy this home because it afford them privacy … and they can easily go home for a home cooked meal.
Dual-income families with au pairs can have their privacy at night, and they have a babysitter right there if they go out for the evening or leave for work early in the morning.
Young families can rent this home to reduce their mortgage, and won't have to move as their family gets bigger and they need the extra space.
What other ways would you use these custom home designs?
Get Two Homes in One with Custom Home Designs
The Lennar, Next Gen floor plan we saw was The Independence (click to see the floor plan) and the rooms in the one bedroom house are very reasonable for a total of 840 sq ft. The larger home is quite spacious with a creative design sharing the first floor footprint.
Here's what I found when comparing the Next Gen floor plan, to more traditional floor plans.
Downstairs has an eat-in kitchen, a great room, a small outdoor patio and direct access to the garage.

The master bedroom suite is just as large and luxurious as a house with comparable square footage (top photos).

Where more traditional houses would have the den/office/fourth bedroom on the first floor, here it's on the second floor.
There's a nice family room area at the top of the stairs (lower left photo) that gives the house two different living spaces, which is especially important with children … one room with clutter, the other more tidy.
What do you like best about these custom home designs?