We're all different. That's why there isn't a one approach to managing your home. The sooner you find your homeowner personality, the sooner you'll relax knowing you've got a plan to manage everything … from routine maintenance to emergencies and more.
Identifying Your Homeowner Personality
Here's how you can identify your homeowner personality. In fact, how you deal with homeowner tasks will be similar to how you handle other responsibilities.
Proactive or Reactive – Do you like getting out in front of problems to take control?
Proactive or "preventive" maintenance involves scheduling projects to avoid and/or reduce the impact and cost of needed repairs. For example, replacing your HVAC filter periodically and paying for annual maintenance will reduce monthly operating costs and likely extend the life of the HVAC system.
Proactive home management includes monitoring and planning (budgeting) for the replacement of major components like your HVAC system and roof.
Reactive Home Repairs – means waiting until problems arise, and only then fixing the problems. The problem with this strategy is repairs are often more extensive so they'll cost more. You might also find yourself dealing with an emergency, like no heat or air conditioning … at the worst time.
Do It Yourself Versus Hiring Home Professionals – is a decision every homeowner needs to make. Once you've identified your homeowner personality, you'll find it easier to call home professionals when the task isn't something you want or know how to do. And don't be surprised as your choices will change over time as the nature of the problems and the demands on your time/budget change.
Do It Yourself – is an admirable goal. It also takes time to learn the skills needed, plus you'll need to invest in tools and materials. The benefit is you'll save money by doing projects yourself and gain a sense of accomplishment when you see what you've done.
Hiring a Home Professional – might feel scary but there are some things you simply can't do (tune-up your HVAC system) or shouldn't do (replace a roof). You still want to understand the basics behind the work these pros do so you're comfortable hiring and monitoring the work done by contractors.
Trying Out Your Home Strategy
It's hard to match your homeowner personality to the maintenance and repair projects you'll need to complete over time. That's why I created this matrix to help you get started.
I thought it would also be helpful to show you the projects I'm comfortable doing. But understand I have lots of experience dealing with wood rot so that's easy for me … but might not be right for you. I'm also comfortable having my handyman come 2 to 3 times a year for everything else (except plumbing and electrical).
Once you plug the projects you're comfortable tackling into the table, you'll see why it's important to identify the team of home professionals who will help you maintain your home. Read
Building a Team of Home Repair Contractors
to learn how.
PS Some projects I'm comfortable doing but … not on my list. Cleaning dryer vents (here's how it's done) isn't difficult except for moving the damn dryer which I don't want to do! It's just one example of guys not thinking when they design products.
Proactive
Reactive
Do It Yourself
Clean gutters & downspouts
Replace batteries
Replace filters
Repair minor wood rot
Minor toilet problems
Minor drywall repairs
Hire a Professional
HVAC tune-ups (2 times/yr)
The list of common home maintenance and repair tasks below is long but please don't panic. They're meant to deliver a dose of reality as you identify your homeowner personality. No one expects you to know how to do everything. Even when I know how things should be done, it doesn't mean I do these projects myself as I'd rather spend my time on other things.
My recommendation is you create a simple homeowner matrix to identify the skills you want to develop first. Over time, you can add new skills as you gain confidence and learn what you like (or don't) doing.
PS Tools are rated based on cost. For example, trimming gutters might only require gloves but you need a sturdy ladder to work safely.
Do You Like Outdoor Projects Better?
If you're a gardener, chances are you prefer spending time outdoors. That means you'll probably like tackling more of the exterior tasks your home requires to keep you dry and comfy. That's why it makes so much sense to identify your homeowner personality and the projects you'll enjoy doing year after year.
| Skill | Tools | Exterior Homeowner Tasks |
| --- | --- | --- |
| | | |
| Med | Med | Replace small number of roof shingles |
| Low | Med | Clean gutters & downspouts |
| Med | Med | Repair loose gutters & downspouts |
| Varies | Med | Trim trees & shrubs |
| Low | Low | Wash windows & patio doors |
| Low | Low | Swap out screens/storm windows |
| Med | Low | Replace screens on windows/doors |
| Low | Low | Repair minor wood rot problems |
| High | Med | Replace window sills |
| Med | Med | Paint wood trim |
| Med | High | Paint house exterior … big job |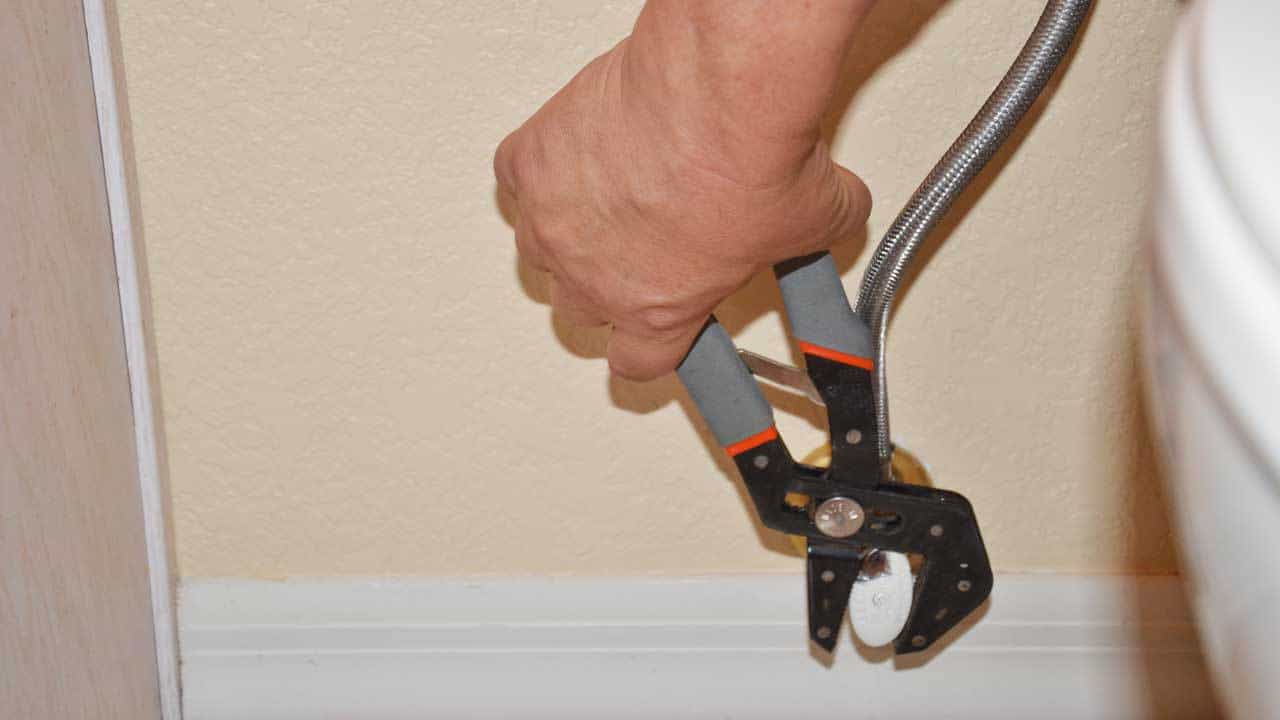 Indoor Maintenance is More Flexible
If you have a busy schedule that keeps you away from home during most daylight hours, you'll probably want to stick to indoor maintenance and repairs. By identifying the tasks you want to tackle early, you can buy the right tools and materials so when you have time … or a repair is needed quickly, you're ready to get to work!
| Skill | Tools | Interior Homeowner Tasks |
| --- | --- | --- |
| | | |
| Low | Low | Replace batteries – smoke alarms & other electronic gadgets |
| Low | Low | Replace filters – HVAC, refrigerator, etc |
| Low | Low | Minor drywall repairs |
| Low | Low | Replace caulking – sinks, bathtub & showers |
| Low | Med | Unclog drains – kitchen & bathrooms |
| Med | Low | Repair a running toilet |
| Med | Med | Repair leaking toilet |
| Med | Med | Replace grout and/or broken tiles |
| Low | Low | Install/replace weatherstripping – doors & windows |
| Low | Med | Clean dryer vent |
Want more tips on maintaining your home? We've got seasonal checklists that make it easy …
When to Use Your Homeowner Personality
There are other times where it's important to understand your homeowner personality:
When buying a house, pick one that matches your homeowner personality. New construction homes built with low maintenance materials will reduce the number of ongoing maintenance chores.
Interior decorators get their ideas from how you dress, your lifestyle and age according to Design's on a Homeowner's Personality.
There are multiple articles talking about 5 Home Improvement Personality Types so we'll be exploring that one soon. The names are fun though – sensible improver, project planner, reliable renovator, visionary and extrovert.
---