When you made an offer on your house, the square footage was listed on various real estate websites. When the appraisal came back, the square footage was lower and you're not sure why. Did someone made a mistake or copy the number incorrectly? So it's now time to learn what's included in the gross living area of a house and how to calculate the number.
Measuring the size of your home can be confusing. You look at the individual rooms and probably measure some of them to see how your furniture will fit. The official measurements of your house are done from the exterior. This means they include the walls even though you don't think of them as living space.
Where You Can Find Your Home's Square Footage
Wondering where you can find the most reliable measurements for your home?
Property tax records (left below) – will have your home's size, both the house and land. For my home in Florida, the "base living area" is 2,273 sq ft and the unfinished areas (garage and porch) added for a "total under roof" of 3,283 sq ft.
Property survey (center below) – also has house measurements similar to the property tax records but don't include square footage. The focus of the survey is to make sure the house satisfies proper distancing from the property lines.
Appraisal (right below) – includes a drawing of your home's layout along with calculations for your gross living area and non-living areas like the garage. Thought it was interesting that my appraiser missed the covered walkway leading up to the house … but not surprised as it truly was a bad appraisal.
Now you can see that the numbers might be close but the measurements are never exact, oh well. This is one problem we're never going to fix but satellite measurements in the future … maybe?
What is Gross Living  Area Square Footage?
The definition of the gross living area (GLA) is interior space that is heated and cooled. GLA also requires the space to be above ground level for natural light and connected to the main body of the house by other finished areas like stairs and the hallway.
Reviewing industry standards for calculating gross living area, here are the most interesting and confusing areas in a home. If you're building a house, you should think through your choices as areas included in GLA will make your home more valuable when it's time to sell. If you want to research further, you can download ANSI Z765-2013, Square Footage-Method for Calculating.
From your home's entryway to the back door, all the connected living spaces (heated and cooled) above ground level are included.
Porches and patios are excluded if they're are not enclosed and usable year round. With my handyman business there was one house in Exeter, NH. Every year we would winterize a porch. We replaced window screens with plexiglass windows. We also put down carpeting with a thick pad. The family loved it … but not sure an appraiser would include in GLA.
Second and third floors are included where there's a floor and ceilings that are at least seven feet tall. This then excludes openings over entryways and stairs.
Attic areas are counted when at least half the finished area is at least seven ft high. Some of this space may be excluded when sloped ceilings fall below five feet.
Basements are typically excluded because they are below grade. This can be annoying when one side of the basement is at ground level. You're not alone here as my house in Arizona (shown here) had one appraiser who excluded the basement while another appraisal include the finished basement floor.
Garage apartments are typically not included as you enter them through an unfinished garage. Consider your design because I've seen garage apartments with an exterior door rather than the garage. Another design I recall provided access to the garage apartment across a second floor patio connecting the house to the apartment. This however wouldn't meet the heated/cooled area requirement.
What is Gross Living Area in an Appraisal?
While we as homeowners pay for appraisals, the real customer is the secondary market. That's because the majority of mortgages are bundled and sold to primarily FannieMae and FreddieMac. So it's no surprise that appraisers need to follow FannieMae and FreddieMac's Field-Specific Standardization Requirements (Appendix D) when doing their appraisals.
The appraisal following Fannie and Freddie requirements, emphasizes consistency for the purpose of estimating value. Then it looks to ANSI standards that focus on walking space. If you're curious, you can download this 43 page document,
Here are examples of how these two standards vary, often because an appraiser can't see inside the comps.
Open areas – Fannie and Freddie guidelines include open areas, like a cathedral ceiling over the living room, in their GLA.
Below grade areas – can be included if the appraiser can define consistent comparables with below grade and above grade areas, and they give reasonable cause.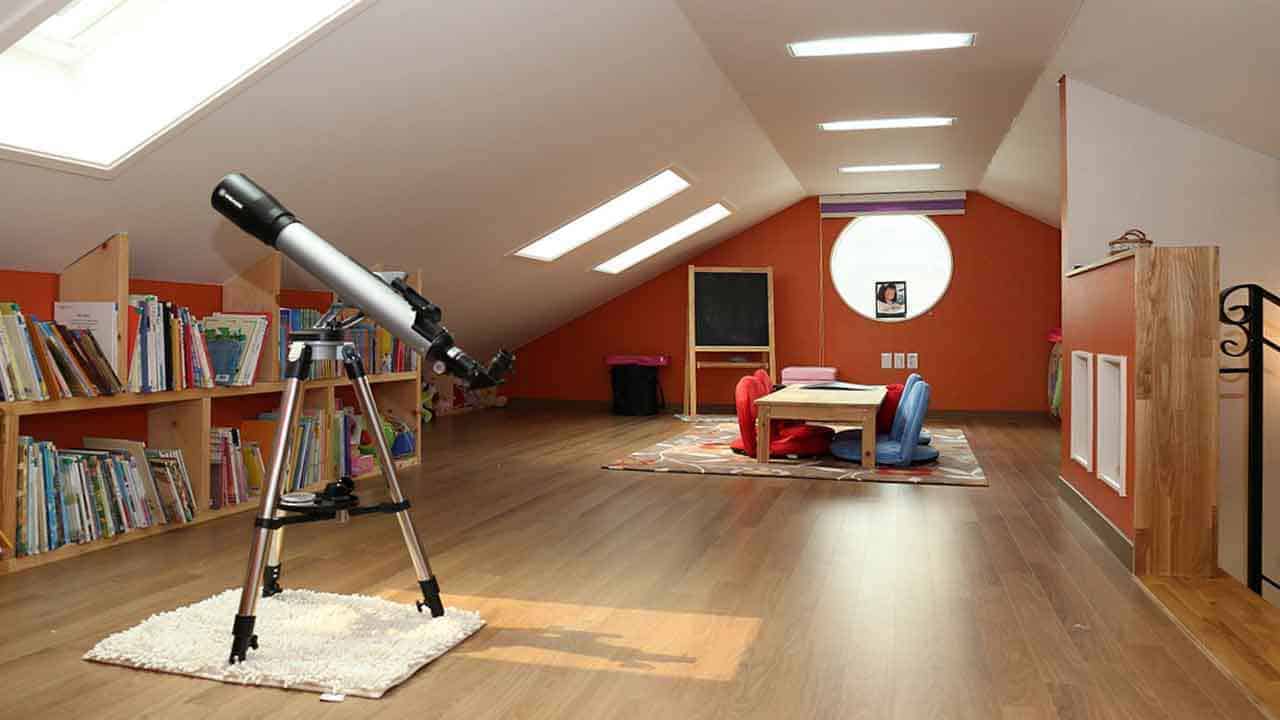 Finished attics with sloped ceilings – are given the benefit of the doubt by Fannie and Freddie because the appraiser can't see into the comps to measure the finished space.
Finished areas adjacent to unfinished areas – is another area that's challenging for appraisers. Buyers might delay finishing a bonus room over the garage until years after their initial purchase.
So how do appraisers make adjustments to comps to simulate an apples-to-apple comparison?
This is a question I researched for more than an hour without finding a clear answer. These are two articles that were provided good information but not enough for me to feel comfortable summarizing it here.
How Do You Calculate GLA?
Now that you understand what areas are included in your home's gross living area, you're ready to calculate this number for yourself. Alternatively you can find one of the documents listed above that gives you GLA. Here are
Measure the exterior dimensions of your home using a tape measure. Alternatively you can purchase a measuring wheel like the ones used by appraisers. This can get tricky with lots of landscaping around your house. Take that as a signal that it's time to trim those shrubs because your house needs to breathe (here's a video, How to Trim Bushes & Trees Near Your House).
Note: There are some nice collapsible measuring wheels that would be easy to store. At the same time, I want to be smart and only buy things I'll use at least 6/more times a year, like my new waffle iron or soon to be purchased toaster oven (no toaster though).
Now measure any areas that aren't heated or cooled, like a patio at the back of your house. Subtract these areas from your home's GLA.
A second floor may need additional measurements as they seldom extend the full width and depth of the first floor. You'll have to do a bit more estimating here as you can't take these measurements from the ground. Remember when you take measurements inside, you have to add six to eight inches to include the exterior walls.
For finished attics, you probably have to measure inside the house. Remember to add the depth of the walls but exclude areas where the ceiling is less than five feet.
Add up the measurements for the first and second floors, plus a finished attic. Notice I've omitted any basement measurement here because they're rarely built above grade.
---