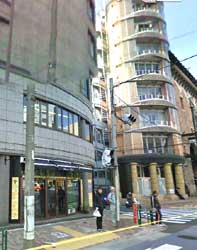 What features in your home do you treasure the most? Lots of natural sunlight is a top priority for my home but I didn't know this until our family moved to Tokyo. On our house hunting trip, the realtor asked what we were looking for? We were moving from a 2500 square foot house on an acre of land in upstate New York, to a city of 13 million where most people live in apartment buildings. I didn't know how to answer.
Rarely at a loss for words, I described our home in Wappinger Falls, New York. We had 4 bedrooms and 3.5 baths packaged up in a 2500 square foot home with a wonderful deck snuggled among the trees. Our acre lot was on a small cul-de-sac with lots of trees so we had total privacy, only seeing one neighbors' house in the dead of winter when all the leaves were gone from the trees.
My challenge was not knowing the choices for a family living in an apartment, in a city of apartment buildings and definitely not knowing a thing about homes and living in Japan.
Searching For a Home in Tokyo
Off we went to look at apartments and houses, to find the right home for our family. Our only guide was a map of the school bus routes to the American School in Japan (ASIJ) where our boys, then 8 and 12, would be going to school. The analogy might be like picking your home in the US based on school system, our Tokyo home needed to be near a school bus stop for the kids to go to school on their own.
While we didn't know what we wanted before starting our search, the first apartment opened our eyes and we knew immediately that we wanted, really needed lots of  natural sunlight! Funny how I can't remember how many bedrooms the apartment had, just that it was really dark and uncomfortable that feeling was.
We spent one week in Tokyo searching for our home but it wasn't like any other house search. We had just one week to make a decision as we'd be moving in less than 2 months. Once we picked the apartment, we had to find and order furniture as we only got to ship over 1,500 lbs of belongings. We also had to pick the boys schools and get them enrolled, and the tricky part was the school determined most of your after school activities, i.e. was there a swim team?
Given the tight schedule, we were scheduled to spend an entire day with each of 3 realtors, each showing us at least 6 to 8 homes. As you'd expect, some apartments were new while others were older. We saw houses and I remember one beautiful home that wrapped around a central court with a beautiful lawn, until I realized how impossible it would to keep it beautiful with 2 active boys.
Priorities for a City Home
By the end of our first day searching for a home, we came to understand that priority #2 was outdoor play space for our boys who were used to a large yard. Each day we asked to be dropped off near our favorite house of the day, so we could explore the neighborhood at the time of day we would be out and about. We wanted to feel what it was like to live there, to see how many children were outside playing and it's a good thing we did this.
Of our 3 favorite apartments, here's how we viewed the neighborhood:
One apartment was lovely and within walking distance of one school BUT … the traffic whizzing by during commute hours was unacceptable, and we later learned the street ran parallel to a busy thoroughfare, and helped drivers avoid traffic lights.
Another apartment was gorgeous and very large, although I wondered how to furnish it with our housing allowance. Once we started walking around the neighborhood, we discovered we were only blocks from the center of Shibuya, a major shopping district with more than half a million people passing by daily.
The apartment we picked? Our apartment sat on a corner with 2 streets that were one way. Each street was a few blocks long, which made it challenging for anyone driving to our home but perfect for 2 young boys to ride their bikes and play outdoors.
What fun it's been to share this story, and all the memories that go with it. I hope to share more over time as living in Tokyo was an amazing adventure and one I'd encourage you to do when the opportunity presents itself. We take so much for granted until we get plopped down in a new world where the old rules don't mean anything so …
What are your priorities when picking a home?