Statute of limitations is used to define a period of limitation for bringing certain types of legal action. For example, when you buy a new house, the builder is liable for problems for a limited period of time. Once this period of limitation is exceeded, a home buyer can no longer file a claim against the builder.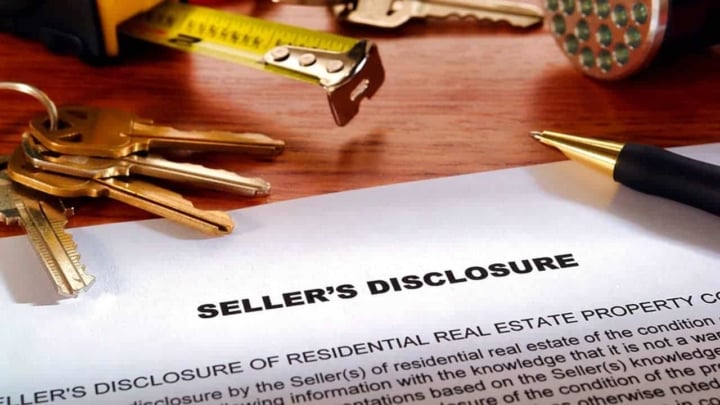 The statute of limitations is meant to encourage the resolution of legal claims within a reasonable amount of time. However, the statute of limitations varies by state, and is different for criminal and civil cases. So when I received a phone call from an attorney regarding a real estate transaction I was involved in close to 18 years ago, I was completely taken aback.
When the caller started asking me details about a piece of wood used in the construction of an addition that was made by my seller, I was dumbstruck. I could not answer his questions.
My response as a realtor was "Isn't there a statute of limitations that protects me and my seller?"
Statute of Limitations for Property Disclosures
The closing had occurred more than 10 years ago and I represented the seller, Eric. Whenever I give my sellers the real estate disclosures to fill out, I insist that they do them on their own and never leave anything out. I explain that no matter how small a detail may seem, they are required to include everything they know about the property.
Technically this is the seller's disclosure so their real estate agent should not fill out these documents.
Eric had lived in the home for over twenty years. It was dated when I first looked at the house to give him an estimated value. As instructed, he removed all of the gold and maroon wallpaper and had the interior painted real estate beige. The 70's green shag carpet was also replaced with basic beige carpeting.
The house had stunning ocean views which was the property's saving grace. With three bedrooms and two baths, it did not have a master suite and only had a galley kitchen, with room for one person to cook. However, it had a great entertainment bar in the finished basement and a patio for entertaining that overlooked the ocean.
Flooding Issues Must Be Included in Property Disclosure
My memory has a statute of limitations in place too! I remembered all those details due to the number of open houses I held. But for the life of me, I could not recall anything about the basement ever flooding, or being refinished. I don't remember any conversation with Eric about the structure of the basement walls, water damage or drywall replacement.
Apparently, someone from the fire department had visited the new new buyer's house. They commented on how many times the property had flooded when Eric lived there. The fire department had been called on multiple occasions to help.
---
So what must a seller disclose to prospective buyers?
The seller's disclosure typically covers the condition of the property. Here is a summary of Kentucky's Seller's Disclosure of Property Condition.
House Systems – any past or current problems affecting (n/a, yes, no or unknown):

Plumbing
Electrical system
Appliances
Floors and walls
Doors and windows
Ceiling and attic fans
Security system
Sump pump
Chimneys, fireplaces, inserts
Pool, hot tub, sauna
Sprinkler system
Heating, and the age of the heating system is requested.
Cooling/air conditioning, and the age of the cooling system is requested.
Water heater, and the age of the hot water heater is requested.

Foundation/Structure/Basement – with 8 questions of which 5 questions are about water.
Roof – with 6 questions focusing on leaks and repairs.
Land/Drainage – with 4 questions covering soil stability, drainage and whether the home is located within a Special Flood Hazard Area requiring flood insurance.
Boundaries – cover easements and whether the property has been surveyed for boundaries.
Water – looks at the water supply and water quality.
Sewer System – asks how sewage treatment is handled.
Construction/Remodeling – asks about property improvements and permits to cover these.
Homeowner's Association – reviews the cost of a homeowner association and what's covered by HOA fees.
Miscellaneous – has 13 questions covering things like lead paint, asbestos, radon gas, pest infestations, etc. The most interesting one is about methamphetamine contamination.
Every state has different requirements for property sellers, along with different statutes of limitations. While the Kentucky property disclosure outlined above is more typical, here's what the state of Virginia requires in their residential property disclosure statement.
Virginia puts the burden on the property buyer to "use due diligence" to research and identify any defects with the house they're buying. The wording is pretty clear, stating that "The owner(s) of the residential real property makes no representations (or warranties) …
As to the condition of the home". Instead they advise buyers to obtain a home inspection.
With respect to parcels adjacent to the subject parcel, including zoning classification or permitted uses of adjacent parcels, purchasers are advised to exercise due diligence.
Whether provisions of any historic district ordinance affect the property, purchasers are advised to exercise due diligence.
Whether the property contains any resource protection areas established in an ordinance implementing the Chesapeake Bay Preservation Act, so buyers are advised to exercise … you guessed it, due diligence/
With respect to information on any registered sexual offenders, purchasers are advised to exercise due diligence.
Whether the property is within a dam break inundation zone, buyers are advised to exercise due diligence.
Presence of stormwater detention facilities or any maintenance agreement for such facilities …
Presence of any wastewater system, including the type or size thereof or associated maintenance responsibilities …
Right to install or use solar energy collection devices on the property …
Property is located in one or more special flood hazard areas …
Property has one or more conservation or other easements …
Property is subject to a community development authority approved by a local governing body.
The seller of the property did not disclose that his basement had flooded in his property disclosure document. Keep reading to learn what happened and how the statute of limitations affected who was ultimately held responsible.
Who Was Protected by the Statute of Limitations?
When the call came, the house had been sold two more times after Eric sold this house. The attorney representing Eric's buyers were being sued as the sellers of the house. The problem came five years after the sale so they fell within the statute of limitations. However, Eric's transaction had occurred 16+ years prior. Even though he failed to disclose the basement flooding, he was protected by the statute of limitations. Because his buyers knew about the flooding (the firemen), they were liable for the non-disclosure.
The attorney tried to include Eric in the lawsuit because he didn't disclose the flooding in the first place. The statute of limitations was successfully used as a defense. Eric's sale fell outside the statute of limitations for California property disclosures or he would have been a party in this lawsuit.
The lesson learned? Disclose EVERYTHING
… so you don't need a statute of limitations defense!
---