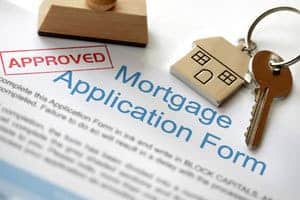 Once upon a time buying a house and getting financing was relatively easy. Following the collapse of the housing market in 2008, buying a house and getting a mortgage became a lot harder.
The rules keep changing and the new Consumer Financial Protection Bureau (CFPB) is working to provide guidelines for a more efficient and standard way to process and approve mortgage loans. So hopefully words like pre-qualified and pre-approval, will one day have definitions that really mean what they imply.
We're so accustomed to searching for everything online today, you might not remember that before the Internet, you could only find information on homes for sale through printed Multiple Listing Service (MLS) books that were similar to phone books … or go to open houses. And only real estate agents had MLS books so you started working with a realtor much earlier in your house hunting process.
Why Knowing Terms Like Pre-Approval is Critical
There are multiple steps in the mortgage process, and it's important to understand them to insure your home purchase goes smoothly. The terminology here is important to understand, to make sure everyone is on the same timeline … or you'll run into problems like I did recently. 
My realtor® thought I had pre-approval, meaning all of my supporting documentation had been submitted already. Given this belief, she recommended a 30 day close because she thought we only needed the appraisal and home inspection.
Having done 30 day closings before, I assumed I could juggle (find/request and submit) all the paperwork, and get everything done in 30 days. I was right and wrong. I decided to walk away from the first lender a week before the original closing date committed in our contract. I was wrong because I delayed the closing 9 business days, by switching to a new lender.
What will I do differently next time? I'll interview mortgage reps to make sure they're experts in their business, not just salesmen who leave the processing of your paperwork to assistants and back-office processing. Ask them to explain their process in detail, and answer your questions and if they can't move on to someone else. Yes, because I didn't do this at the beginning but eventually dropped my first lender when they wanted me to sign papers but couldn't explain discrepancies in the numbers! 
Realtors Used to Pre-Qualify Home Buyers 
One of the first things a good real estate agent used to do with prospective buyers was help them determine how much house they could afford to buy. They would calculate your debt-to-income ratios were (25/35  to 28/38) using the following information, and didn't run a credit report:
Your monthly income
Current mortgage interest rates
Monthly mortgage payment book (shown here, and yes I have one)
Worksheet to calculate buyer ratios.
Mortgage Brokers Made the Pre-Qualification Process More Formal
Over the years and with the advent of mortgage brokers, realtors now ask buyers to get a pre-qualification letter from a bank or mortgage company. But the mortgage pre-qualification was more of a sales tool for mortgage reps. There's still no standard process for vetting prospective buyers.
It might appear that the debt-to-ratio calculations are more official when done by a mortgage representative – they're not. This letter more than anything, was used to show the seller that the buyer was more serious about purchasing their home than someone who didn't include a pre-qualified letter with their offer. But what did it signify? 
Above plus …

Credit check to identify any problems
But not every mortgage rep will run a credit check. You'll know when they do because you have to give permission, and you'll get a copy of the reports from the credit reporting agencies.
How is Pre-Approval Different from Pre-Qualification?
Again it's important to point out that different mortgage companies use the term pre-approval to mean different things. My loan officer, Eric Murrietta at Homeowners Financial Group, explained that the term itself is confusing. And he confirmed that only underwriters approve loan applications (learn more in this Forbe's article, Why Getting Pre-Approved For A Mortgage Is A Sham). 
So let me introduce the steps a good mortgage rep goes through to prepare your loan package for underwriting. 
Completing the loan application – should include a review of the information provided, with updates to insure accuracy.
Running a credit check – will provide credit history and confirm your monthly payments on credit cards and other loans, which must match the loan application.
Conversation to identify documentation to support the loan application – to make sure borrowers understand what's being asked for. For my last loan, I didn't understand that a request for 1099s included year end pension documentation.
Borrowers submit paperwork …
Loan officer verifies the information on the application is consistent with the supporting paperwork, from pay stubs to bank accounts and so much more.
At this point in the process, an experienced loan officer will have a good idea about your loan qualifications. In Arizona, the Association of Realtors has another great form – the "pre-qualification form". It documents how much paperwork has been provided by the buyer and sellers can request updates. It never talks about pre-approval, because that requires underwriting.
Eric also explained that Fannie Mae and Freddie Mac have automated underwriting systems, to make the process more efficient. Before submitting a loan package to underwriting, he uses this software to get preliminary results like approved eligible (ineligible if for example, there aren't enough reserves after closing) or refer with caution. Eric's message to all home buyers is "… buying a home is more than just supplying documentation and having someone tell you, you're approved. It's about planning a future in the home you're going to live in for many years. And that takes effort — and with the right partners, like your Realtor®, loan professional, etc., it can be a process you can remember for the right reasons!" 
Are you ready to begin the mortgage application process? If you're not a seasoned home buyer, you should review this series of articles starting with How Difficult is Buying a House? That's because there are other places where you can get into trouble, just like thinking you've got pre-approval.