Home automation lets us enjoy our homes more while saving time and money. The concept isn't new as we've had programmable thermostats and lighting with motion sensors for quite some time. What's making home automation explode is wireless technology, that allows us to connect to home devices from anywhere.
This article provides an overview of what you can automate at home. We're not talking about the actual furnace or light fixture, or how it does it's primary job. We're looking at how we control these devices, like turning up the heat before the alarm clock goes off or shutting off lights as we leave a room.
What Does Home Automation Mean?
Home automation used to require extensive wiring through the house, to connect the control software to each device. Today it's using wireless technology to connect to devices enabled for home automation. By learning how home automation works, you'll buy the right products for your home, products that:
Automate their operation like the Nest learning thermostat. You manually set the thermostat for about a week and it learns from you, taking over automating the temperature after this "learning period".
Can be controlled remotely from your computer, smart phone of tablet.
Allow you to monitor the devices and follow your directions when unexpected situations happen like an open door, or temperature outside the range you've programmed.
Home Automation: What Can You Control?
Knowing where your energy costs are will help you prioritize your investment in home automation products. Heating and cooling are more than 40% of most home energy costs, so it makes sense to start there.
Implementing an integrated home automation system, offers you the ability to monitor and control electrical usage, gas, water and other outside utilities, from a single control system and lower your total cost of home ownership.
Heating and Cooling – We've had programmable thermostats for years. Wireless technology now allows home automation software to control your home's climate remotely. This might not seem like much until you decide to head home from work early, or get an alert about your home's temperature getting too high which happened to us while away for a long weekend.
Home Automation, Computers and Electronics – are another major user of home energy, with technology bills now exceeding traditional utility bills. Home automation should be considered as you add more electronics from televisions and comprehensive home theater systems, to computers and personal devices needing daily re-charging.
When building a house or remodeling, you should consider wiring rooms for not only cable and Internet access, but also for audio, video and control wires for home automation. You'll be glad you did when you want to use existing or new electronics that don't have wireless capability.
Family Communication and Security – is enhanced when cameras are added to the mix of home electronics. When returning to work after having a baby, my daughter-in-law can check in during the day with cameras installed around the house. Home automation allows you to monitor and control access to your home in person and on the phone, enabling routing of phone calls to wherever you are disguising absences from home.
Lighting and Automated Window Coverings – enable energy savings by automating when light go on and off. Like motion sensors for driveway floodlights, new light fixtures offer motion sensor control, as well as the ability to control your lighting (kitchen, living areas, bedrooms and even the garage) remotely.
Home automation can be used to raise and lower window shades, helping protect furniture, artwork and flooring which can be affected by excessive sunlight.
Appliances – are joining the home automation revolution. Manufacturers are implementing home automation differently, so you'll need to do your homework and decide if you want to set the oven temperature remotely or get an alert when the turkey is done roasting. Just coming on the market are smart appliances that adjust when they run to use energy outside peak periods (learn more at Consumer Reports).
Home Automation for Irrigation – means you can save water in addition to energy. Sensors can shut off sprinklers when it rains and one fascinating idea is turning on your irrigation system as a deterrent against animals and trespassers.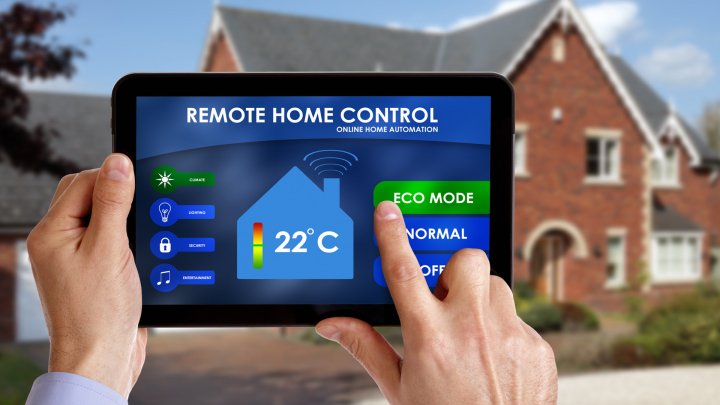 What home automation tools are you using?
---