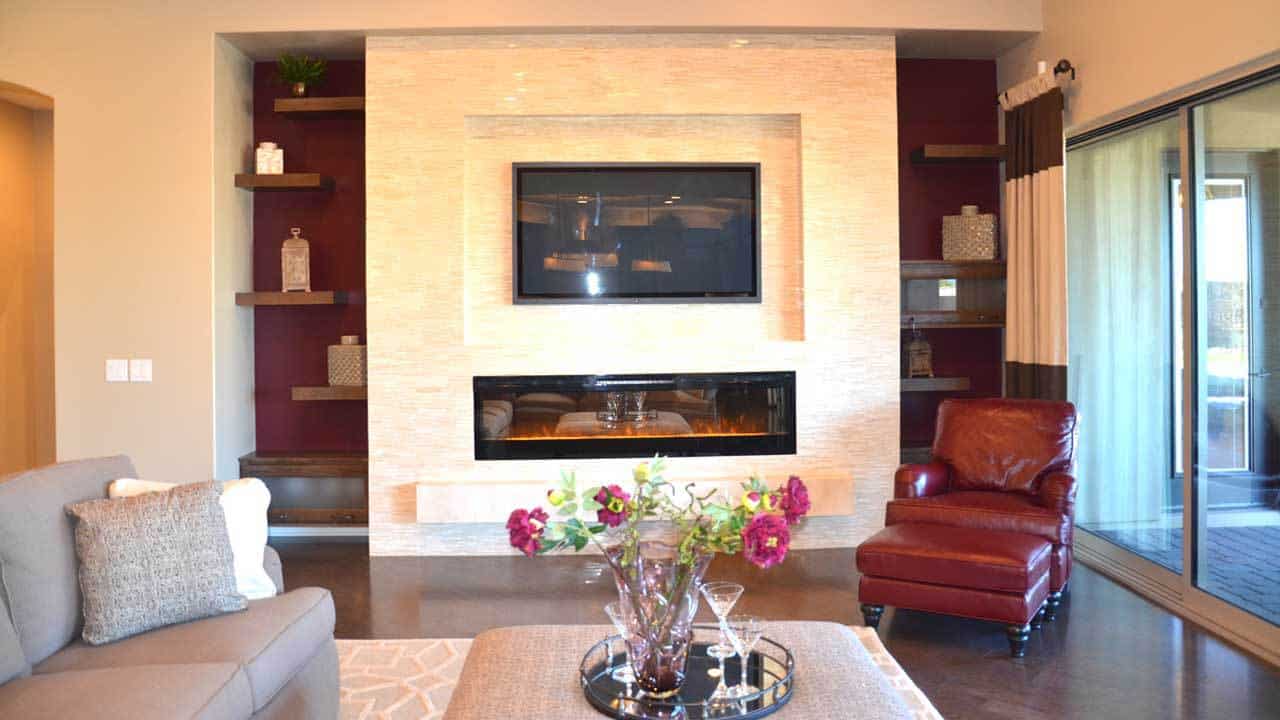 The pace of change in home products and features is approaching warp speed, compared to years past. It's hard to keep up with these innovations so I appreciate when my clients bring new ideas into our discussions. Homeowners can now search the web and find solutions that appeal to them, almost as fast as builders and remodelers like myself. Within the trades, we support each other so I rely on Tina Gleisner, founder of HomeTipsforWomen.com, to share the innovations shown at the International Home Builder Show (IBS) each year.
We collaborated on the this year's top home improvement trends, based on what clients are telling me and what manufacturers showed at the recent show in Las Vegas. So here's what we came up with and you see lots more work we've done at RemodelingNewburyport.com.
Spacious Kitchens with More Color & Appliances
Recognizing that we're spending more time at home, and in our kitchens, home improvement trends for the kitchen include more space, more appliances and more colorful appliances.
More kitchen space can be found in older homes by removing walls and turning hallway space into more functional space. New homes are showcasing larger eating areas with dining room size tables, in addition to island seating.
More luxury appliances were seen at the International Home Builder show, with lots of colored stainless steel. Warming drawers, wine refrigerators and even an indoor cultivator to grow your own food, are finding their way into kitchens.
Kitchens are more colorful with cabinets in two different colors, beautiful tile back-splashes and now colorful appliances like those above from Viking.
Home Improvement Trends Focus on the Master Bathroom
People aren't moving like they used to, so they're more willing to invest in a home they expect to stay in forever. One of the home improvement trends resulting from this shift is the focus on transforming your master bathroom into a spa and/or gym, depending on the space you have to work with. Here are some of the features people are adding to their bathrooms:
Freestanding bathtubs are all the rage, and to help you enjoy them, you can now get accessories to hold a book and glass of wine, for a leisurely soak.
Bidets, always popular in Europe, are gaining steam here in the US. If you like the concept, you can even get a combination toilet/bidet from Toto.
Coffee bars were the newest idea included in this year's New American Home, in Las Vegas. You almost don't have to leave your bedroom with coffee maker, mini-frig and microwave.
Decorating bathrooms like other rooms in your house, will allow you to relax and enjoy the time spent there even more. Add seating and extra storage, and you'll find other ways to use the space.
Beyond Open Floor Plans, Trends in Shared Living Spaces
Over the last few years we've seen patio doors expand to glass walls with multiple doors sliding, sometimes hiding in the wall, to combine indoor and outdoor living spaces. The concept is alive and well but many new houses are achieving the goal with floor-to-ceiling windows that are less expensive. Here are other ideas to help you blend multiple living spaces into one:
Indoor-outdoor connectivity using fixed glass windows, traditional patio doors or stacking glass doors.
Creative flooring designs that flow from one space to another, breaking down old rules about defining spaces within the larger open floor plan.
Horizontal fireplaces are very popular, with designs that enable you to add a fireplace to a hallway, entryway or other non-traditional space. Watch out artwork, you've now got to compete with a framed fireplace
Pets Factor into Home Improvement Trends
Americans love their pets, but don't like getting down on their hands and knees to give their dog a bath. We've been discussing how to add a pet bathtub to laundry room, with several homeowners, so we wanted to share this idea as we know we'll be building one soon. You can use a traditional bathtub like the one shown here, or use a professional dog grooming equipment (click to see what Wayfair offers).