Home builders are happy to see more interest in new home construction, home additions and larger remodeling projects. Not surprising, the good news comes with challenges. Home builders are struggling to rebuild teams with the right skill mix and they're finding shortages in building materials.
Wondering why this is happening? In 2005 the home building industry was creating more than 1.8 million new homes a year. It's 2013 and the number of new, single family homes being built is still below 1 million. The construction industry had to reinvent itself to remain viable from raw materials, to product manufacturing and distribution to home builders and homeowners.  
Building Materials: From Raw Materials to Your Home
My handyman business had to change. Where Harvey Building Products had maintained inventory on 4 exterior doors, they switched to  "build to order" products with delivery in 3 to 4 weeks. Delivery schedules changed (remember when gas prices went over $4.00/gallon) from daily to once a week, and longer.
While companies like Home Depot and Lowe's are able to control their supply chain from the manufacturer to your home, they do so by limiting the range of building materials and products they carry. Home builders buy most of their building materials from smaller building supply companies like Selectwood in Portsmouth NH, that offer more services along with a broader range of products and materials.  
Shortages in Building Materials and Price Increases
Reported shortages in building materials aren't as significant as they were during the building bubble in 2005. At the same time there is concern about how quickly the home building industry can recover and contribute to growth in the US economy, when shortages of key building materials exceed 20%.
 These statistics come from survey data collected by the National Association of Home Builders (NAHB) and the National Lumber and Building Material Dealers Association (NLBMDA) in May 2013, with 383 home builders and 230 dealers responding.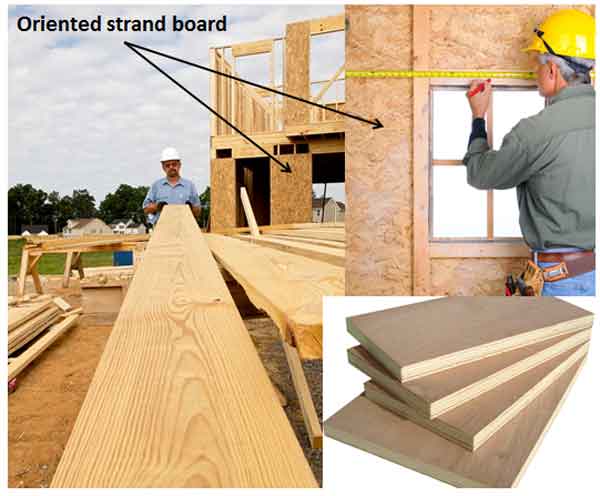 Shortages of 22% for oriented strand board (OSB), an alternative to plywood.
Wallboard shortages of 20% (not shown here).
18% reporting shortages of framing lumber and plywood.  
Except for concrete-related products, building material prices are going up. Home builders reported a 5.17 percent increase in the materials that go into a house over the past six months while suppliers of building materials have seen price increases of 10% or higher over the last 6 months.
Housing Trends, Short and Long Term
Want to learn more about housing trends, from home prices to the cost of building materials and more? This article from the New York Times, Housing Trends, Short and Long Term, offers great insight on key trends in the housing industry that affect everyone from suppliers of building materials to home builders and homeowners.
Source: Robert J. Shiller, "Irrational Exuberance," Second Edition (Princeton University Press).
What plans do you have the require building materials?