Food insecurity is something we typically see as a global issue, happening in countries in Africa and Asia. While I've personally witnessed this problem in Zimbabwe, Vietnam and Russia, this is the first time I've seen food issues up close in the US … in my own backyard.
What is Food Insecurity?
The US Department of Agriculture defines "Food insecurity as the limited or uncertain availability of nutritionally adequate and safe foods or limited or uncertain ability to acquire acceptable foods in socially acceptable ways." This means that at various times during the year, households were uncertain of having, or unable to acquire, enough food to meet the needs of all their members because they had insufficient money or other resources for food.
Somehow this doesn't convey enough meaning to what people without enough food feel. Here are some other descriptions that should help you feel what it must be like to not have enough food (ideas come from questions asked on the n ational food security survey (40,000 households).
Food insecurity means many people go an entire day without eating because they don't have enough money for food.

Hunger is the uneasy or painful sensation caused by a lack of food. Hunger can range from mild food insecurity to prolonged undernutrition.
Households worry about food running out before they have money to buy more food.
Families cut the size of meals or skipped meals because they didn't have enough money for food. This also means they're not eating balanced meals.
The problem has gotten worse so the USDA now divides food insecurity into the following 2 categories:
Low food security – is where there's little or no indication of lower food intake. Instead the food eaten is lower in quality, variety and/or desirability.
Very low food security – is worse with multiple responses indicating disrupted eating patterns and reduced food intake.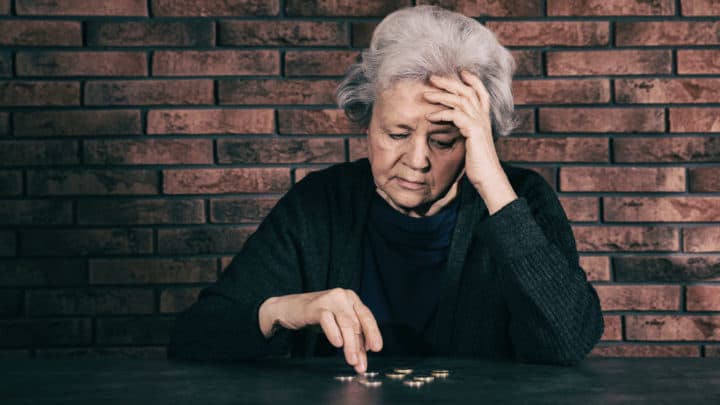 What Causes Food Insecurity?
Food insecurity may be temporary or for many, it's a long term way of life. There are many factors that cause this problem. It's a matter of whether people have enough money to buy adequate quality food. Things that impact spending on food include a lack of sufficient income experienced by seniors, lack of employment to cover all expenses, a disability and sadly, sometimes race/ethnicity.
Unemployment statistics from
Statista
Unemployment has increased significantly due to Covid-19. Millions of people lost their jobs due to no fault of their own. They're now struggling with little/no food plus housing insecurity because they haven't been able to pay their rent/mortgage.
That's why it's important that everyone who's able to help, look for ways to share what they have with those in need … for the holidays and beyond. Funding for government programs supplying food pantries are running out so please do what you can to help!
Ways You Can Help Others Eat Better
Remember that every little bit helps and hopefully by showing we care, we can reunite our country.
Share a meal or bag of groceries with a neighbor if you don't have much time or money.
Volunteer at a food pantry once … or monthly. Here's my Florida "mobile food pantry" where I'm volunteering. Feed Tampa Bay (part of the FeedingAmerica.org network) delivers food to a local church and volunteers box the food and load into cars!
Donate food and/or money to a food pantry, either a local one you're familiar with or one of the national organizations like FeedingAmerica.org.
More Information About Food Insecurity
---