Women need to take power into their own hands, and why not start with power tools?
Men don't have to be around to do general home maintenance when women are capable of doing it ourselves. Home improvement can be a daunting task, but with the right power tools most tasks can be taken on easily and efficiently … even in stilettos!
You do not need a man to hang that painting, fix the cupboard hinge or refurbish the front door. All women need is the right knowledge and equipment. A basic toolbox with essential hand tools and a few key power tools are vital in any home; make sure you know how to use them properly for your safety and to ensure the job is completed correctly. It is recommended that you also have a good, easy to read, level and a laser level for mounting items around your home.
Besides a tool box with basic hand tools like a hammer, pliers, manual screwdrivers and a tape measure, there are a few basic power tools that you need.
Power Tools Must Include a Cordless Power Drill
Drills are used for a variety of jobs around the home. There are many types of power drills, varying by performance characteristics like capacity and power. The electric drill can be used for hanging a large mirror or even constructing solid furniture.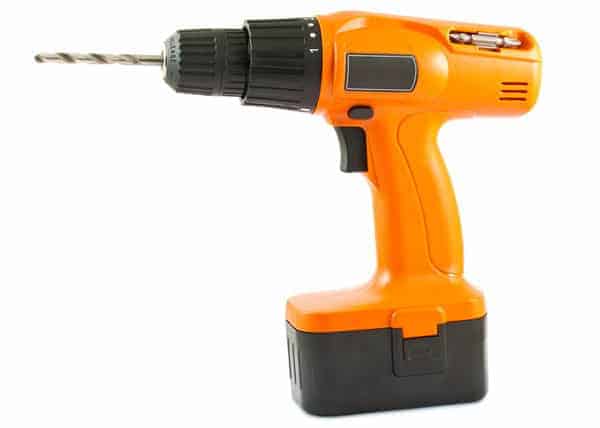 The modern drill is powered by rechargeable batteries and works by rotating a replaceable drill bit to bore holes into various materials like wood, plastic and metal. The cordless option makes it convenient to drill anywhere. The type of bit you use is dependent on the job you wish to take on.
When purchasing your electric drill, make sure you are well informed. A good drill should provide sufficient torque. To minimize your investment in power tools, you can also look for a drill that doubles as an electric screw driver if you have the bits. A great option is to get one that comes with a keyless chuck for quick bit changes.
Saws Like This Circular Saw Are Popular
There are many types of saws for a range of home jobs, all very useful depending on the job.
A decent chop saw or mitre saw is more than handy if you're trying to actually build or fix things and is reasonably safe because of its built-in design safety features. This saw is used to cut pieces at any angles; it is mostly useful to cut mitres on crown molding and picture frames.  This piece of machinery encompasses a circular blade coming down rotated by electricity or batteries. It provides an index and fittings for precise measurements. Like the drill, there are cordless options available; take your saw to the kitchen or the garden for all your cutting needs.
Power Tools Include Sanders
The electric power sander will save you time and strength by smoothing surfaces easily and effectively. Gone are the days of having a small piece of sand paper and using your arms to smooth rough surfaces. Not only does this power tool save you time, it will also protect your manicure! Power sanders are also available as a cordless option, perfect for small refurbishing jobs or an entire door.
Power sanders still use sand paper manufactured to rotate at a high speed to provide a smooth finish on every job. The sand paper pad has to be replaced regularly, or after each job depending on the size.
Mainly used on wood surfaces, the power sander is perfect for smoothing the front door, kitchen cabinets and even outdoor patio furniture. This power tool is definitely valuable to your home, and your hands and nails will love you for it!
Oscillating Tools Are Great Power Tools
Also known as a multi-tool and rightly so, oscillating power tools can help with many jobs around the home. By changing the 'head', you can change it's function although generally the oscillating tool is used for cutting. You can swap in round blades or straight blades, or even a sanding attachment, each serving a different function. It is one of the smallest power tools but is extremely handy.
You can use it to clean out small grooves, undercut door jams, remove trims and grouting and also to scrape off unwanted plaster. This tool is a must in the home due to its variety of functions.
Power tools can be your best friend when it comes to DIY projects and general home maintenance. Make sure the power tools you buy are a comfortable weight and fit in your hand comfortably. You also need to take the time to learn how to use them properly, including understanding how to use all safety features. It always helps to get a professional opinion from an assistant at a hardware store, so shop around and have fun taking charge of your home!
Credit to HiSpeedTooling.com.au for their specialized tooling advice and members of the Savvy Homeowner Club – Marianne Ganzer, Lee Laughlin and Darle A Macfadyen.