Electrical outlets are becoming more critical in our connected world. Home fixtures like lights are getting smarter and everyone in the family has a smart phone. So why aren't we getting smarter about where we put our outlets?
Traditional Locations for Electrical Outlets
Most electrical outlets are found on walls at varying heights. Occasionally they're installed on the floor in large rooms with open floor plans. The National Electrical Code (NEC) says you should have an outlet within 6 ft of you which explains why you find outlets every 12 ft around the perimeter of a room. Outlets are also required on walls that are 2 ft or wider.
There are special electrical codes for kitchen and bathrooms where water is a safety concern. The most important one is these outlets need to be ground-fault circuit interrupter (GFCI) to shut off before anyone is hurt.
Wall outlets – are generally between 12 and 16 inches. What was fun to learn is most often, electricians use their hammer and place the outlet just about it at 16 inches (watch video).
Electrical outlets over countertops – can be no higher than 20 inches over the countertop. This insures appliances with standard length power cords can be plugged in safely.
Outlets inside cabinets – are becoming popular. Just make sure they're no more than 12 inches below the countertop.
Note: Sadly the code for outlets talks about "habitable rooms" which explains why we seldom have outlets in closets or walk in pantries. With more battery powered home appliances like my new HooverONE vacuum, you have to get creative about where to recharge the batteries …. and haven't figured that out yet.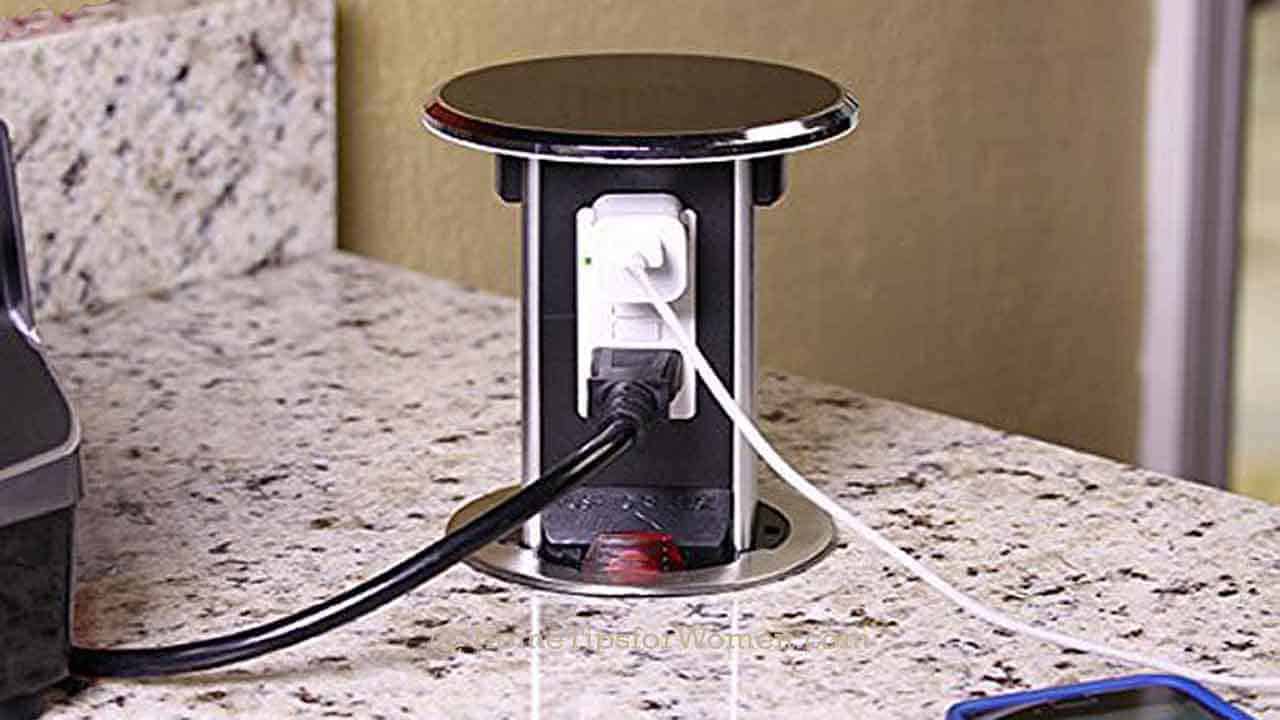 Creative New Electrical Outlets
Ready to learn about the newest options you have for electrical outlets in your home? As pictures tell the story better, we'll show you some of the best outlets we found.
Wall outlets aren't changing but there are lots of add-ons to make them more useful. You can get rid of extension cords and keep your smart phones charged.
Smart Electrical Outlets for Kitchens & Bathrooms
Need more outlets in your kitchen but don't want to clutter your countertops? There are three ways to add more outlets plus USB ports.
Put pop-up outlets under the countertop (shown above) … and yes, a countertop pro can cut holes with your countertop in place.
There are all sorts of outlets for drawers so you'll want to visit DockingDrawer.com to see more …
Hope you'll now explore alternatives to traditional electrical outlets given all these choices. Have fun finding what will work best in your home!
---