Cleaning paint brushes isn't as easy as you think. We shared the confusion about How to Clean Paint Brushes in part 1 of this series. In this article we focus on advice from painting experts like paint brush manufacturers and home improvement experts.
How to Clean Paint Brushes According to the Experts
Article #4 from Purdy Professional Painting Tools looks and feels very different from the first three articles (read part 1) on how to clean paint brushes. They start out explaining that cleaning paint brushes differs for water-based versus oil base paints. They also remind you to follow the manufacturer's directions.
Keep two sets of paint brushes, one for oil-base products and another for water-base products. Purdy's website explained it's much easier to clean the brushes if you're not switching between oil and water base products.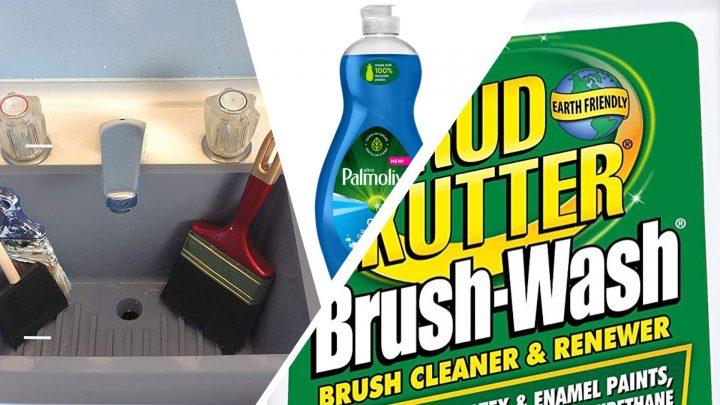 Remember the confusion earlier about using dish soap? Purdy under brush maintenance says "… warm water and mild soap suds are the best cleaning solution for water-base paints." They explain that you want to dip the brush into the soapy water and work the soap through the brush bristles, repeating the process as needed. They also recommend finishing with a clear water rinse.
They never mention vinegar (check out the video in part 1). They recommend mineral spirits or lacquer thinner for stubborn water-base paints, followed by warm soapy water and a clear water rinse, and explain you may need to repeat this process several times.
Additional tips from Purdy include using a brush comb to remove paint residue near the ferrule's edge (metal band connecting the bristles to the handle) and to straighten the bristles. They suggest removing excess water by spinning the brush and storing brushes by hanging them up … with the brushes pointing down.
Following the Purdy website, further research into cleaning paint brushes was interesting, yet disappointing so I kept digging for more/better information.
Next I looked for information about cleaning paint brushes on the Corona website (CoronaBrushes.com). At the time, all they had was product information … so nothing about cleaning their paint brushes. ,
Having followed BobVilla.com for years, I visited their website. They cover the topic with a blog post, How to Clean Paint Brushes. It was disappointing to see them using a photograph of an artist's brush and the information was pretty basic.
Jumping over to ThisOldHouse.com was even scarier as the topic was covered under an article titled, 10 Uses for Vinegar. While I added a video about how to use vinegar, I'm not a fan and still don't think it's the best approach to cleaning paint brushes.
Painting.About.com was a little better although the Article How to Clean Paint Brushes had too many steps, for too little information. They also didn't address the two types of paint, oil-base and water-base (latex).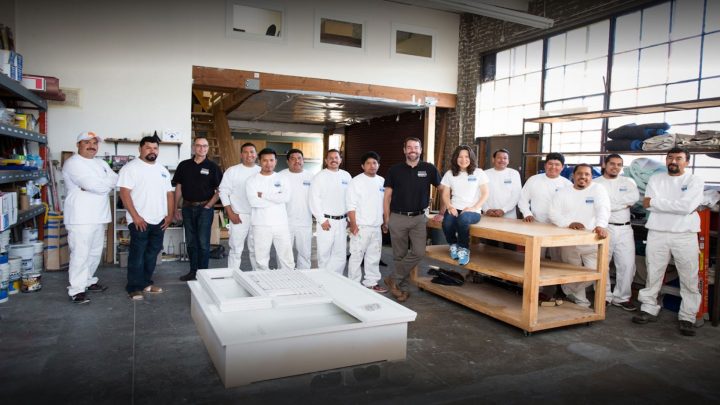 At this point I knew I wasn't going to find the information I wanted about cleaning paint brushes. My next step was to ask my network of professional painters to share their best tips, and Colin Baird, owner of Platypus Painting offered some great tips.
We hope you're learning that finding the best homeowner tips takes time, and hope you've enjoyed this article … and read the full series:
Cleaning Paint Brushes … this article.
Painting Cleanup: Learning from A Professional Painter … who did an amazing job painting houses for me when I owned my handyman business, with great attention to detail!
Hopefully you're now committed to painting smarter so check out Painting Smart to Save Time and Mone and My Favorite Painting Tools.
---