A porch refrigerator can be a great place to store snacks and cold beverages for entertaining. Jennie frequently entertains family and friends on her porch. At first, installing a refrigerator seemed far-fetched, but it wasn't long before she was convinced of the brilliance of the idea.
Homeowner: Jennie Smith
Project: Installing a porch refrigerator
Budget: Under $150
Jennie and her husband enjoy using their porch during three seasons. They recently added a small propane fire pit to further enhance the experience. Jennie's porch is a popular place and even has a presence on social media. It draws family and friends like moths to a flame. Jennie's cousin David is a frequent visitor, and he suggested installing porch refrigerator to minimize traffic through the house and travel time to cold beverages. He even offered to help with the installation! The idea was judged by all porch dwellers to be genius and a plan was put in motion.
Jennie's husband Brian recently started brewing his own beer. The kitchen refrigerator always seemed full and he needed to find a place to store his finished product, so he was already on the lookout for a second refrigerator. He searched Craig's List and found a refrigerator for $125. Bonus: it was sold by Habitat for Humanity, so the proceeds from the sale supported a good cause.
When choosing a location for the porch refrigerator, Jennie had two choices: they could cut into the house and eliminate the coat closet, or cut into the garage. She opted for the garage. The house is a modular home built thirteen years ago after a fire destroyed the original home. The garage was stick built on site after the house modules were set, so there are electrical outlets installed at regular intervals.  They started by removing the siding and cutting through the sheet rock into the garage. The garage is the equivalent of two steps lower than the rest of the house, so the next step was to build a platform to support the porch refrigerator. Next, they installed the refrigerator. Once the porch refrigerator was in place, they installed some trim to give it finished look.
Challenges of Installing a Porch Refrigerator
The modern construction and David and Brian's experience with previous renovations made the installation of the porch refrigerator fairly straightforward. The only challenge they encountered was some electrical wiring that had to be removed and reinstalled in a different location.
Advice for Installing a Porch Refrigerator
Having a porch refrigerator can provide a location for food and beverage storage, but there are a few things to keep in mind when considering such a project.
Make sure you have a suitable outlet nearby to power your porch refrigerator.
Install the porch refrigerator out of direct sunlight to increase cooling efficiency.
To extend the life of your porch refrigerator, regularly clean around the pump and vents.
Minimize the risk of flood damage by putting a porch refrigerator up on blocks or a platform.
Turn off a porch refrigerator in extremely cold temperatures.
Having a porch refrigerator saves Jennie space and money. Space previously devoted to coolers can now be used for seating for guests, and it's no longer necessary to buy bags of ice to keep snacks and beverages cold.
---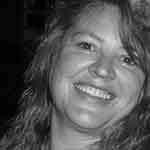 Jennie Smith lives just outside Concord, New Hampshire with her husband, two dogs and a flock of chickens.