Everyone has them — kitchen appliances, or gadgets that were intended to make life simpler, but in reality, are a complicated chore to use. But some small appliances deserve another look, especially if they've been shoved to the back of a cabinet.
You may never use a wok, and a toasted sandwich maker might have seemed like a great idea at the time. However, you may have some time-saving appliances in your home that can improve the way you cook, and the way you eat. Better than that, they're worth the effort it takes to use them.
Here are 5 of our top picks from the list of neglected and under-appreciated appliances: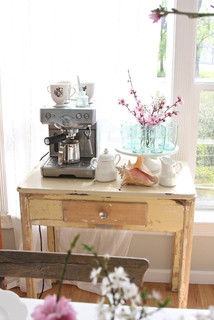 Kitchen Appliances #1: Espresso / Cappuccino Maker
You might have received an espresso / cappuccino maker as a gift years ago, perhaps in the 90s or early 2000s when they were all the rage. But that was before Starbucks worked its way in as a household word.
Making cappuccino and espresso at home takes no more time than making coffee in a coffee pot. And the great thing is that you can save a lot of money through the course of a year, over making a stop at the Starbuck's drive through on your way to work. You can customize your favorite drinks, too.
Kitchen Appliances #2: Stand Mixer
Ah, the stand mixer. Every cooking show on TV has one or more, but somehow many people still rely on making dough and batters the hard way. Cooking shows use them for a reason — they make the job easier, and there's less mess. When I finally got my Kitchen Aid mixer to speed up making gingerbread houses, I couldn't believe the difference … and while I don't use it often, it's worth storing to make this project fun.
Stand mixers can be expensive, many of them well over a $100 investment. If you don't already have one, it will be something to plan for. But if you like to bake, you may find yourself making more fresh treats for you and your family than ever before.
Kitchen Appliances #3: Slow Cooker
Slow cookers deserve a dedicated spot on the countertop. These priceless dynamos may cook slowly, but they are real time savers. With just a few minutes preparing in advance, a whole meal can be ready by suppertime. It can also be one of the healthiest ways to cook.
Slow cookers are enjoying a renaissance. There are Facebook groups and blogs dedicated to slow cooker recipes, and many people opt to spend a couple of hours on the weekend putting together meals in bags and freezing them until later in the week. Toss in your veggies, meat, and some seasoning, turn on the slow cooker, and that's all you need to do. The cooker does all of the hard work.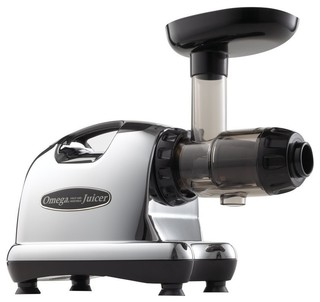 Kitchen Appliances #4: Juicer
Juicing is a big trend right now, and you can spend upward of $5 for bottled juice at the grocery store. Stop in a juice bar, and you'll likely spend more. Unfortunately, many of these juice products are the opposite of what juicing is known for, which is a healthy way to get your fruits and veggies. Processed juice drinks contain added sugar, salt, and even preservatives.
Juicing at home takes minutes, and the results are fresher, and healthier, than anything you can buy from the refrigerated section of your grocery store. Experiment with it, and you may find that you love wheatgrass blended with pineapple, or a combination of spinach and strawberry might hit the spot. Juicers can be pricey, but if you already have a juice habit, it can pay for itself.
Kitchen Appliances #5: Food Processor
Nearly every kitchen has one. But when was the last time you used your food processor? Sure, they're sometimes large, and perhaps difficult to clean. But when you use a food processor to prep a lot of food at once, it can save time and effort … and my friend, Jennifer Powter, made this cool video
Prepping Veggies for Weight Loss
, to encourage all of us to eat healthier.
Food processors slice, chop, dice, and even puree foods. They are more suited to creating chunks than a blender, but they can blend, too. Think of a food processor as a blender with muscle. It can do nearly everything, including make frothy iced drinks, but it can also chop up onions and potatoes for a slow cooker meal. If you don't chop food often, think about a pint-size version. You'll get the convenience of a chopper without a big investment, or the need for extra storage space.
Small appliances seem to appear from out of nowhere. There are blenders that look like rocket ships, and cooking gadgets that take more time to learn how to use, than the time you'll spend using them. But some have stood the test of time for a reason — they work.
Take a peek inside your pantry or cupboards to see what you have tucked away because we all have
gadgets hiding in our kitchens
, forgotten and seldom used. You may never use a meat grinder or automatic potato peeler. But you may find something else that's worth a spot in your regular cooking arsenal.
We'd love to hear about which small kitchen appliances you love most!