Holidays center around the home, and the home centers around the kitchen. For just about every holiday occasion, there's a reason to cook a terrific meal. And with the newest kitchen gadgets, creating a food masterpiece can be better than ever. (Read: Kitchen Gadgets for the Holidays)
Here are some of the latest kitchen tools that you'll want to for your own this season: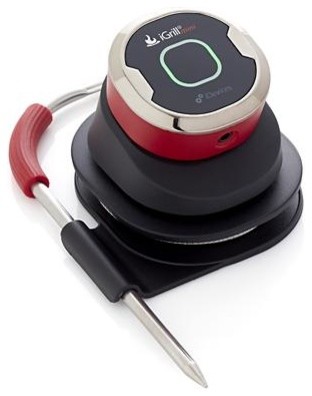 Kitchen Gadgets #1: Smart Kitchen Thermometer Probe
If you've ever overcooked or undercooked the holiday turkey or ham, this kitchen gadget is just what you need. Smart thermometer probes, like the iGrill, pierce the meat the same as any other food thermometer. It reads the temperature the same way, too. The difference is what it does next.
You can use your smartphone to monitor the cooking progress, so you'll have a better idea of whether your meal is on schedule. And when the center temperature of the meat is as high as it needs to be, the smart probe sends a text right to your phone.
Kitchen Gadgets #2: Crock Pot® with WeMo
This is not your mother's Crock Pot®. You still have the slow cooking advantage that lets you create perfect meals with less effort. But this new gadget gives you control over your meal using the downloadable WeMo app without being in the kitchen.
As long as you have a Wi-Fi connection and an Android or Apple device, you can adjust the cooking temperature and check the progress of your best stews, roasts or any other slow cooked meal so they'll always turn out great.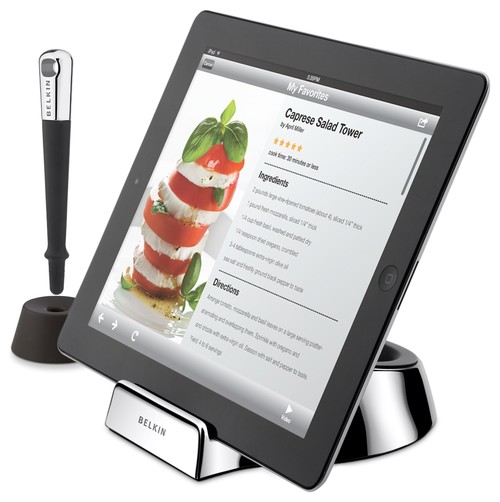 Kitchen Gadgets #3: Food Safe Tablet Stylus
Tablets are one of life's greatest inventions for the kitchen. You don't need to carry around a cookbook, and you have access to more interactive cooking information. But if you've ever needed to check a recipe on your tablet while your hands were covered with flour or some other kitchen mess, you'll really appreciate the kitchen tablet stylus.
With a stylus that's made for kitchen use, such as the one by Belkin, you don't have to wash your hands and then touch the tablet screen to check a recipe. Just pick up the stylus and use it to tap the screen, then get back to the business of cooking. 
Kitchen Gadgets#4: Smart Food Scale
The Orange Chef has made precision measurements possible for any cook, whether you've been in charge of holiday meals for years or this is your first try. Instead of scooping up ingredients and hoping the measurements are accurate, The Orange Chef's Prep Pad automatically detects how much you've added and tells you when to stop. 
Combined with the Countertop app, you can monitor nutrition and keep your recipes on track. This is a gadget that you'll use all year, not just during the holidays. (Read: Creating a Kitchen for Entertaining)
You've probably got a drawer full of kitchen gadgets that rarely, if ever, get used at all. Most cooks do. The difference is that these new gadgets improve on what you already use in the kitchen; they don't try to reinvent the wheel. 
Try out one or more of the newest time savers that technology has made possible. You might find that a smart Crock Pot® or a thermometer that talks to your phone is the perfect addition to your holiday kitchen.