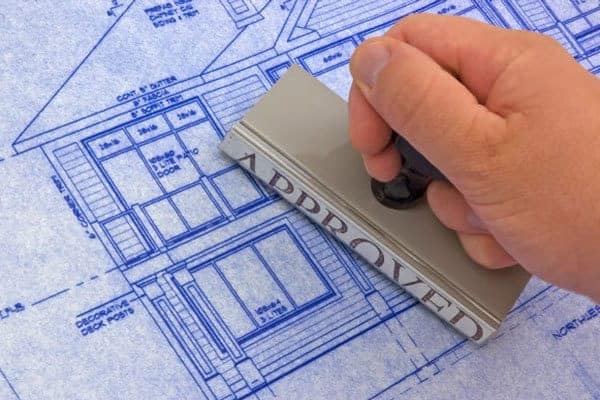 Building inspections are used by local government to insure that residential and commercial construction is done following current building codes. Inspections are done by people certified by the state or the International Code Council, in one or more building disciplines including residential construction, plumbing, electrical or mechanical.
These people are known as building inspectors, and work for the town or county.  This is different from private home inspectors you hire to assess a house before listing it for sale, or the inspector you hire to assess a house you're buying.
Types of Building Inspections
Our houses are pretty complicated, so building inspectors can't cover every aspect of home construction. The most common building inspector specialties include:
Residential or commercial construction.
Plumbing.
Electrical.
Mechanical which covers the Uniform Mechanical Code, including HVAC (heating, ventilation and air conditioning) and refrigeration systems.
How Many Building Inspections Are There?
Most residential projects will involve multiple inspections to insure compliance with building codes. While builders/remodelers know what inspections are required, homeowners doing their own projects can easily run into problems. We hope this overview can help you avoid problems.
Make sure you understand the goal of each inspection, so you don't have to undo your work. For example, in northern climates the first deck inspection proves the deck footings go below the frost line. Many homeowners aren't happy when the building inspector asks them to dig up one/more posts after they've poured the concrete.
Decide who will apply for the building permit, and schedule building inspections. If your builder/remodeler doesn't want to do these, find out why.
When you get your building permit, learn what inspections are needed and their purpose. Take time to understand the order of the inspections, and work with your builder/remodeler to understand when they should be scheduled?
Ask how much lead time is required to schedule an inspection on a certain date? You can try for a certain date but understand there's no guarantee, as it's up to the inspector's schedule.
Research what paperwork and fees are required when scheduling an inspection? Also understand that if you fail an inspection, a re-inspection is required, and additional fees are assessed.
Make sure you understand how long your building permit is valid. If the permit expires before the final inspection, you'll have to reapply and pay additional fees.
A final inspection signifies the completion of your project. Paperwork should be filed to recognize a final inspection was completed. For new construction, a certificate of occupancy will be issued.